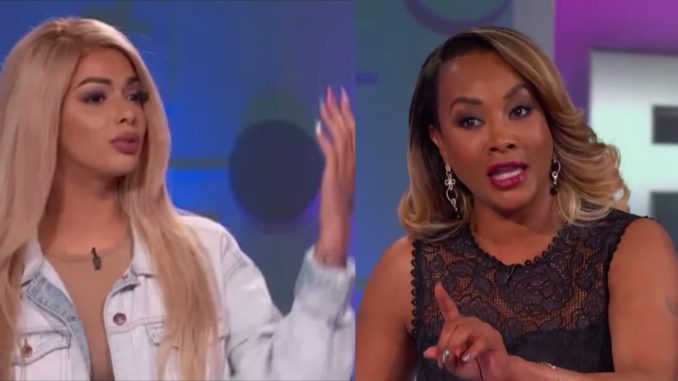 Celebrity groupie and professional fraud Celina Powell was confronted by her friend and a panel of hosts including an attorney and Vivica A. Fox, for allegedly trying to extort money from Offset after concocting a fake story of getting pregnant by Offset during his marriage to Cardi B.
While Celina denies trying to get money from Offset, her friend says Celina told one blogger she hoped to get $15,000 in "abortion money" from the rapper.
Celina even went as far as to get another friend's baby and post that child online as her and Offset's love child. Offset denied the rumor and got his lawyers involved, who sent Celina a ceast and desist letter.
We saw the story unfold months ago, but because Celina has previously faked a pregnancy and alleged relationships with Fetty Wap, Remy Boy Monty, Snoop Dogg, Iman Shumpert, and a slew of others, we didn't report the story. We don't report stories we believe or know to be fake.
Watch Celina answer for her lies on Face The Truth below: