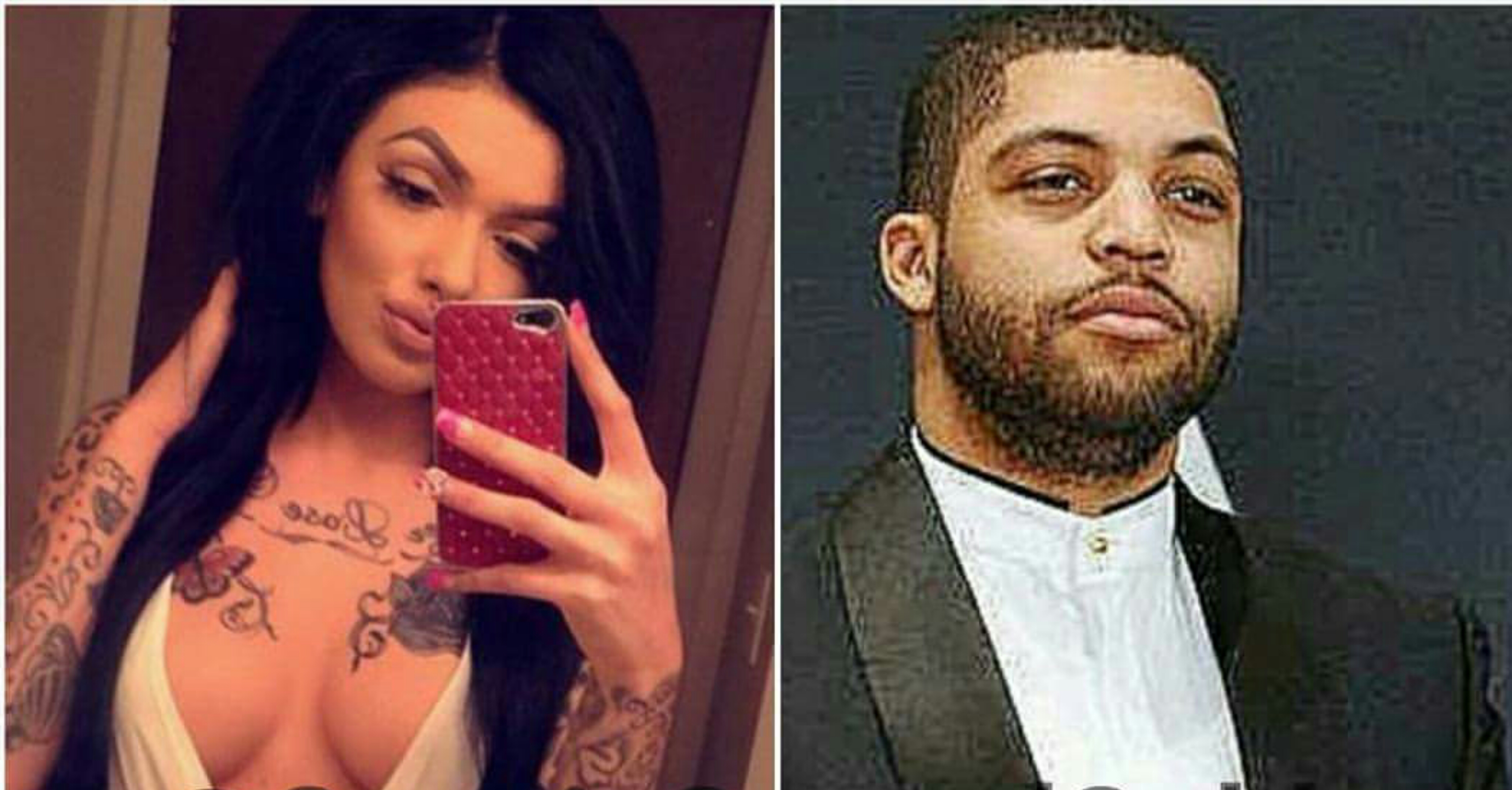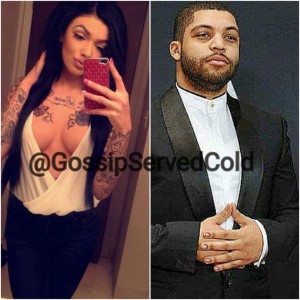 Straight Outta Compton star O'Shea Jackson, Jr. and Fetty Wap's alleged baby's mother Celina Powell were a couple?!
Apparently, Celina thought she was his on and only girl, while O'Shea was playing  the field and the two started twitter beefing last night after O'Shea tweeted he wasn't looking for a girlfriend. That got his boo Celina all in her feelings and she started posting pics of his messages to her.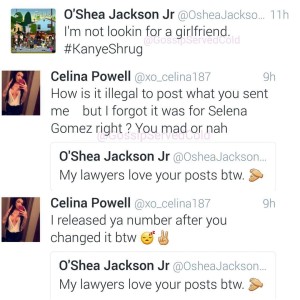 When he threatened to get his lawyers involved, she deleted them, but not before explaining herself.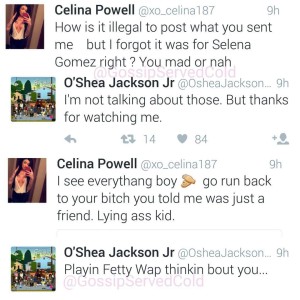 Celina is the girl who slept with Fetty Wap after meeting him once in his hotel room after sliding in his Remy Boyz group member Monty's DMs. They had unprotected sex in the hotel  on Instagram. She immediately started claiming she was pregnant, posting pics of a pregnancy test and tagging Fetty in them. It was later revealed she was faking the pregnancy and the pregnancy tests belonged to a friend of hers.
She's trying to come up by any means necessary…