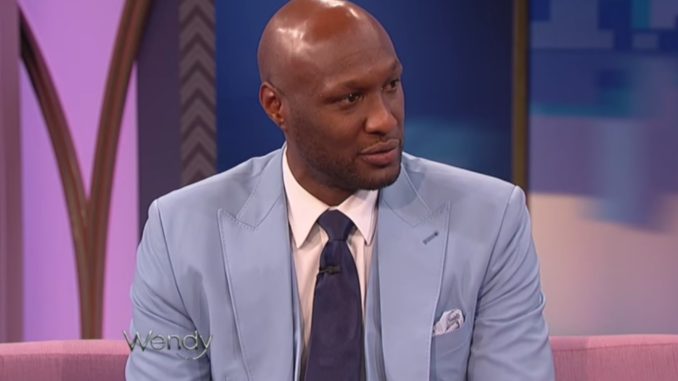 Lamar Odom stopped by The Wendy Williams Show to discuss his newfound sobriety, the Kardashian curse, and if he he'll ever do reality TV again.
In October 2015, Lamar was hospitalized after reportedly consuming herbal Viagra and cocaine at a Nevada brothel. The lethal combination landed the former NBA in a coma and he subsequently had to relearn how to walk and talk again.
Today, Lamar is in denial of the incident, insisting he did not have drugs in his system. Wendy then reminds him of the toxicology report, which stated Lamar texted positive for cocaine.
Lamar says he would get high before filming scenes for Keeping Up With The Kardashians and Khloe & Lamar, saying Khloe was the only one who knew. He never admitted if Khloe partook in any drugs.
Before starring in KUWTK, Khloe developed a reputation of a "party girl" who got high with celebrity friends. The 33 year old reality star struggled to clean up her act during the first season of KUWTK, getting pulled over and arrested for driving drunk on the show.