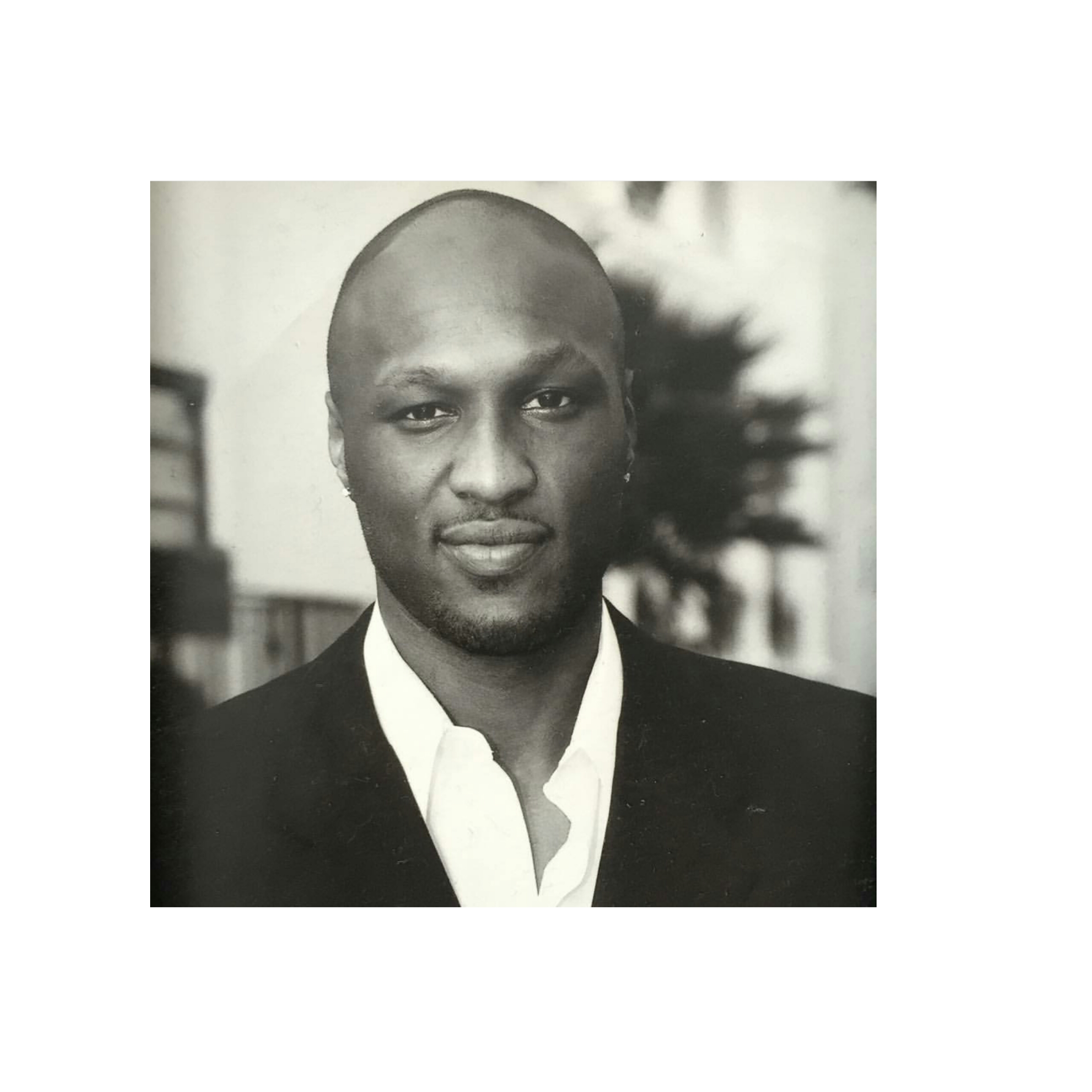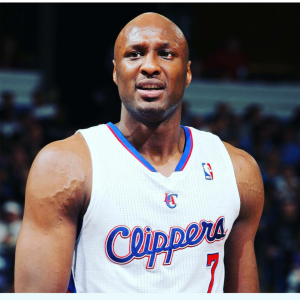 General Manager of the Love Shack brothel in Crystal, Nevada exclusively details the days from when she picked up Lamar Odom from a Vegas residence to the day she tried to revive his unconscious body before dialing 911. We also have pictures of the VIP suite Lamar Odom stayed in while at the brothel (looks nicer than most homes).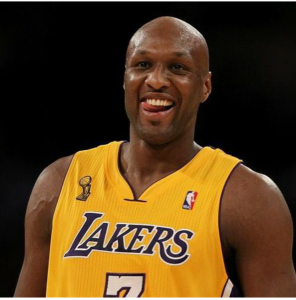 Tuesday afternoon, 35 year old Lamar Odom was whisked away in an ambulance after being found unconscious inside of a Nevada brothel. The former Los Angeles Lakers player passed out after taking a mixture of cocaine & ten herbal viagra pills, according to the brothel's employees.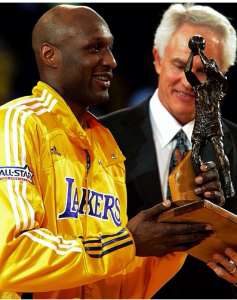 Odom was picked up by TJ Moore, the general manager of the Love Shack brothel in Crystal, Nevada, about 20 miles north of Pahrump in Nye County. Moore spoke exclusively to News 3 Las Vegas, explaining how she picked up Odom from a Vegas residence and he told her he was trying to get "far away":
"We had a nice visit for an hour and a half," Moore said. "He was amazed with scenery".

Moore says he requested that calls be blocked from getting to him.

"He didn't indicate what he wanted to get away from but was adamant he wanted no phone calls, don't acknowledge he was here, wanted rest and relaxation".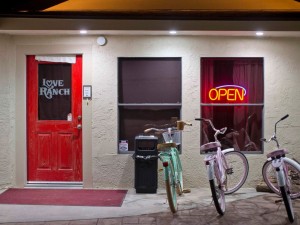 Odom spent the next several days in the VIP suite with two girls he picked from a lineup of employees at the Love Shack. Odom reportedly stayed in the suite free of charge as he is a regular customer and personal friend of the brothel's owner, Dennis Hof. TMZ Sports obtained pictures of Odom's suite shown below:
Tuesday afternoon, employees came rushing into Moore's office claiming Odom was laying unconscious with blood oozing out of his nose and a white substance coming out of his mouth. After Moore's failed attempts to revive him, a 911 call was placed around 3:15 p.m:
Lamar, who stands at 6-foot-10, was too tall to be transported via helicopter, so the ambulance had to drive for an hour to take Odom to the hospital.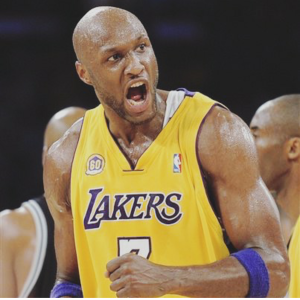 Conflicting reports about Lamar's condition have plagued the media, some saying the basketball player had passed away. His celebrity friends such as rapper Lil Wayne and Cleveland Cavaliers player J.R. Smith both posted "RIP" to Odom, leaving fans in a frenzy over if Odom had already died: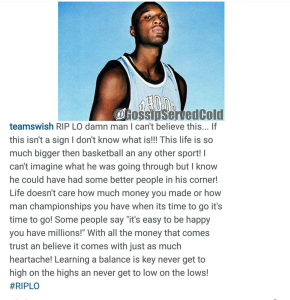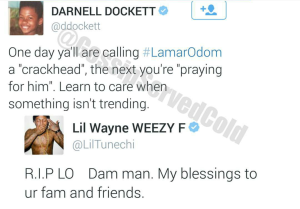 However, we soon learned Odom was still alive and is currently being treated in the Sunrise Hospital in Las Vegas surrounded by his two children Destiny Odom and Lamar, Jr., his father Joe Odom, the Kardashian family, former teammate Kobe Bryant, and his estranged wife Khloe Kardashian. Kobe reportedly left a game early that night to visit Lamar in the hospital: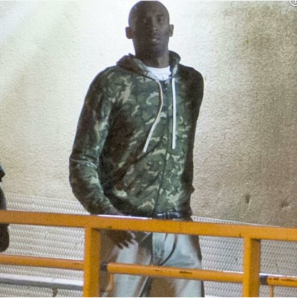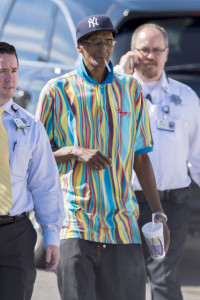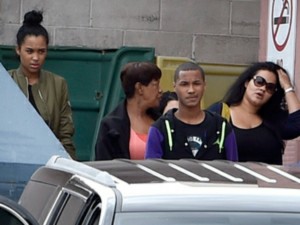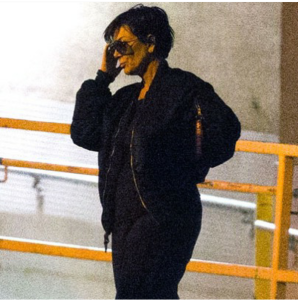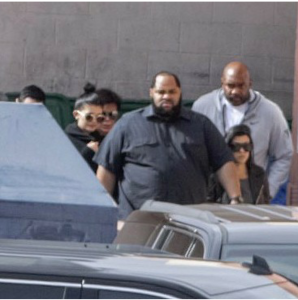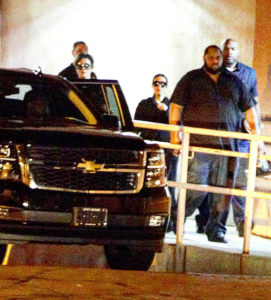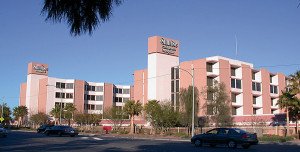 During their tumultuous four year marriage, Khloe filed for divorce in December 2013, but did not sign divorce papers until July 2015. Their divorce has yet to be finalized, so legally, Khloe is still his wife and has to make all medical decisons on Lamar's behalf. According to sources close to the Kardashian family, Khloe has already made two descions for Lamar while he lays in the hospital. Doctors are treating Lamar's condition as a drug overdose.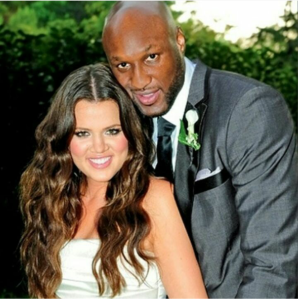 The Kardashian family have also posted they're praying for Lamar on social media: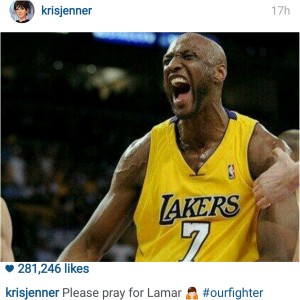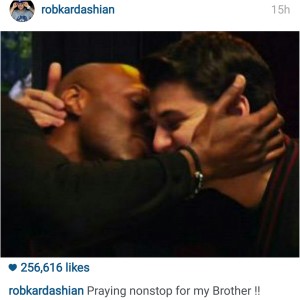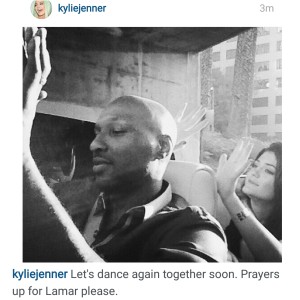 Khloe has reportedly not left Lamar's side since she arrived and despite rumors, she did not bring cameras into the hospital with her to film for her reality show Keeping Up With The Kardashians. Despite Khloe running to Lamar's aid, one of his celebrity friends warn him of getting too close to Khloe again….