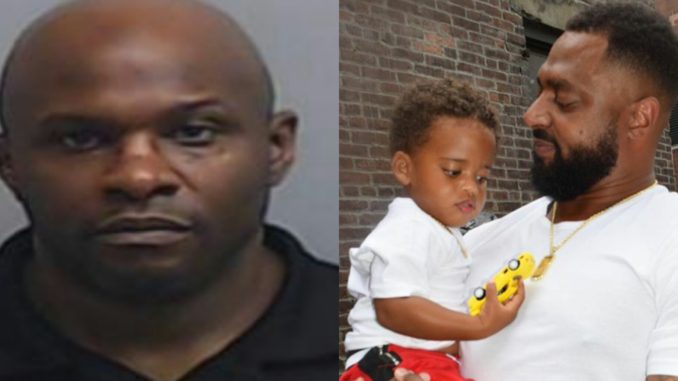 After being hunted by the fugitive squad for days, 44 year old Michael Williams has turned himself in at the Atlanta Police Department today after being suspected of killing 37 year old Sutton Tennyson inside a garage in southwest Atlanta.
Sutton was killed while standing in his driveway during an argument with another man when the man shot and killed Sutton. The man then fled the scene in a vehicle, leaving Sutton to eventually succumb to his multiple gunshot injuries. According to the defense attorney of the suspect, Michael Williams finally turned himself in, reports TMZ. Williams has been charged with possession of a firearm during commission of a felony, aggravated assault with a deadly weapon, and murder.
Just 4 days prior to his death, Sutton battled it out with his famous ex-fiance Angela Simmons inside a Manhattan courtroom over custody of their 2 year old son. Angela also reportedly sought an increase in child support, says reports, as the $1,250 a month wasn't cutting it.