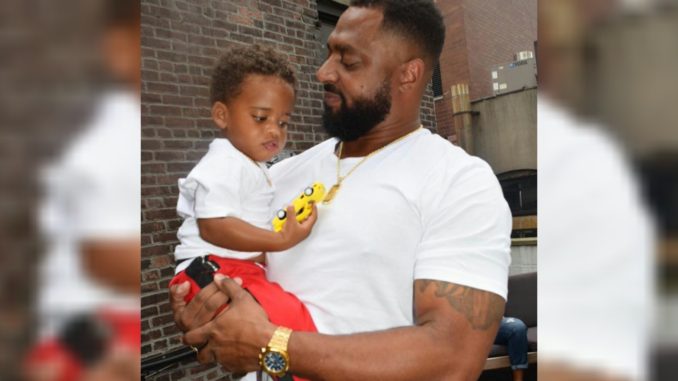 Angela Simmons responded to the news of her ex-fiancé and son's father Sutton Tennyson's death by posting photos of their happier times via social media, but his friends aren't going for it.
Before we get to that, new details have emerged about Sutton's sudden death. According to Atlanta police, Sutton was killed inside a garage at a home on Jewel Drive SW on November 3, 2018 around 4:30 PM. The southwest Atlanta home was undergoing renovation so police are unsure if Sutton lived there or was only working there. Sutton and another man were having a conversation inside the garage. That conversation then escalated into an argument and police say the man shot Sutton multiple times before fleeing the scene in a vehicle. Medics reportedly tried to revive him, but Sutton was pronounced dead at the scene, succumbing to his multiple gunshot wounds. Police are now investigating the murder:
Joshua Brown, a close friend of Sutton, who's also the ex-boyfriend of rapper Lil Wayne's daughter Reginae Carter, responded to Angela's "tribute" to Sutton. He says Angela kept Sutton's 2 year old son away from him and before Sutton's passing, he was working to get a lawyer to take Angela to court:
Reports confirm Sutton's friend's allegations, as just 4 days before Sutton's death, both Sutton and Angela appeared in Manhattan Family Court on October 30th, fighting over custody of their son and child support payments. According to the report, Angela felt Sutton's $1,250 monthly child support payment wasn't cutting it:
Page Six reports:
"It wasn't lovey dovey, there's a reason people go to court," the source said. Tennyson was paying around $1,250 a month in child support, but Simmons — the shoe designer daughter of Run D.M.C.'s Rev. Run — wanted more money, the source said.

She'd received temporary custody of Sutton Jr. in July after filing for an order of protection against Tennyson in December 2017, the source said. Simmons had made domestic violence claims against Tennyson in December when the couple split, the source said.

Just ahead of his untimely death, Tennyson was preparing a bid for joint custody while enjoying nightly FaceTime with his son, the source said.

"He tried hard to be in the child's life," the source added.

Tennyson's attorney, Daniel Nottes, said, "It's devastating to hear about this tragedy. Mr. Tennyson was a loving father. It's very sad his son will grow up without him."
View this post on Instagram
Reginae also responded to Sutton's death: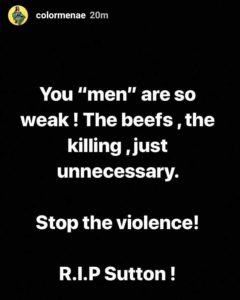 Before meeting Angela, Sutton was previously charged with drug-related crimes, including misdemeanor marijuana trafficking, to which he plead no contest.
Media personality Tariq Nasheed ruffled a few feather after speaking on Sutton's passing:
Condolences to Angela Simmons' and the family after her Ex-Fiancé Sutton Tennyson was Shot & Killed In His Home. From what I understand, he had some drug trafficking cases lingering. So it looks like somebody didn't want him to snitch

— Tariq Nasheed (@tariqnasheed) November 4, 2018