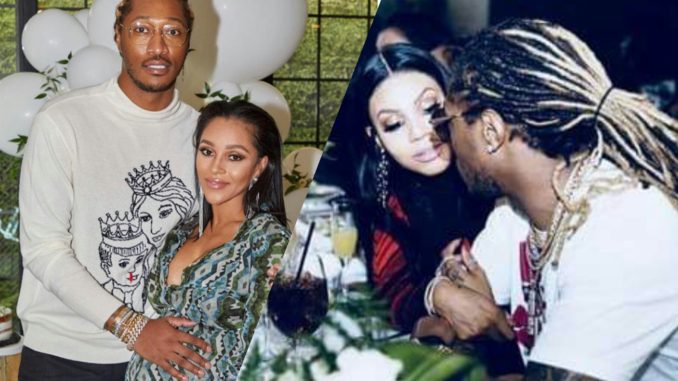 Future and Joie Chavis celebrated their gender reveal (issa boy!)
View this post on Instagram
Meanwhile, his "Queen" and son's mother Brittni Mealy is pretending to be unbothered by Joie, who also shares a child with rapper Shad "Bow Wow" Moss. Brittni even bought a gift for Joie…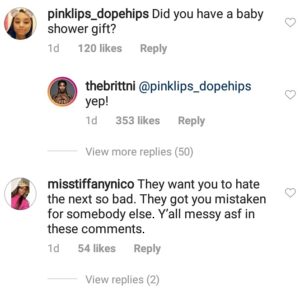 …but posted a message to her followers for clowning her after she took Future back again after he got yet another woman pregnant: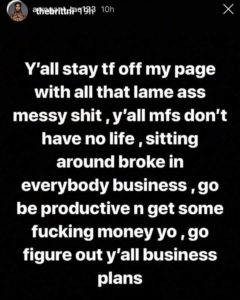 Surely you remember Brittni. She's the BM who won't go away. She was still in a relationship with Future and reportedly living with him when he met Ciara.
Brittni actually gave birth to her son with Future in December 2012. Ciara and Future came out publicly as a couple the following month in January 2013.
Future and Ciara would later get engaged and welcome their son, who shares his father's famous namesake, but just weeks after Ciara gave birth to their son, Future hopped on a jet to Europe to reportedly finish the European leg of his tour and took "fashion designer" Brittni and their son Prince with him, leaving Ciara at home to raise a newborn alone.
Ciara and Future would eventually end their engagement.
Throughout Future's relationships with numerous women, the only thing to remain constant was Brittni's presence. After Joie Chavis revealed her pregnancy, Future joined Brittni on her 31stvbirthday getaway and referred to her as his Queen, while apologizing for his wrongdoings over the years on social media.
All seemed as well as it could, until pictures of Future and Joie hugged up at their gender reveal had fans scratching their heads. Was he still with Brittni or decided to be a temporary family man again for Joie? Brittni responded to Future's presumed backslide, saying people have to do what they have to to protect their assests, it's too much money at risk: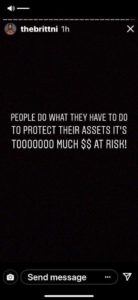 So, is pretending to be in love with both Brittni and Joie protecting Future from paying child support for his sons with either of them? You know what could have protected him better?
A condom.
Sidenote: Bow Wow's and Ciara's kids gonna be siblings!