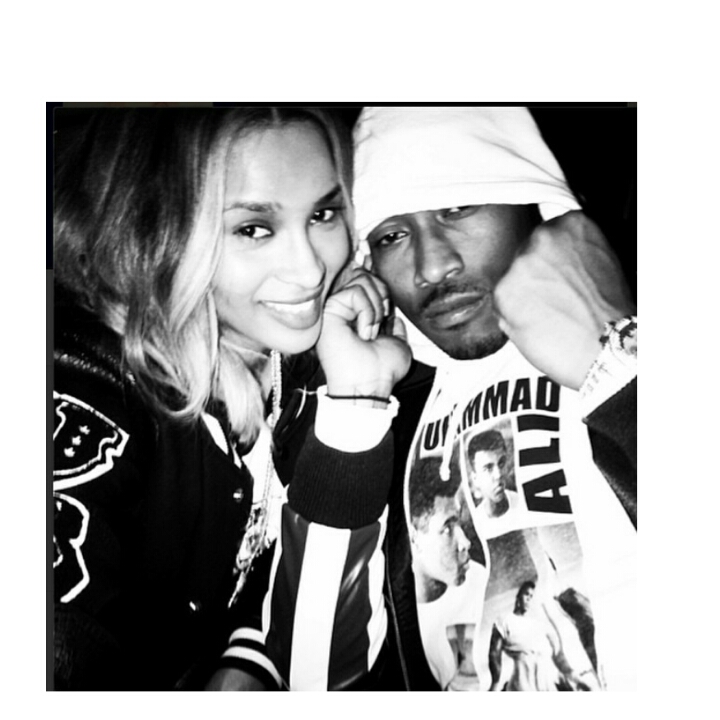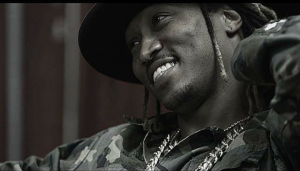 Future posted a video to his YouTube channel as part of the promo for his new album DS2, giving a behind the scenes look at his life on tour and creating the album. As part of the video, Future gave an interview and spoke on feeling lost after his last album didn't sell as he'd expected and why he called off his engagement to Ciara.
In the 5 minute video, Future discusses feeling slighted after Ciara chose to work with another producer instead of Future as planned on her upcoming album at the time. After he and mega producer Mike Will created Body Party, which became one of Cici's biggest hits, she ran to producer Dr. Luke to create a pop album against Future's wishes: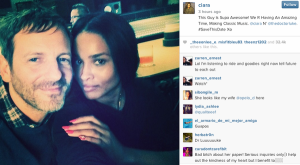 "She didn't want us to be a part of [her album] at first. I'm like 'damn, we just came off of a #1 and you go straight to Dr. Luke and start working with him? You go right back to the pop lane after you get a little steam? We shouldn't do that, we should finish what we started. Go back into that Body Party lane and give the fans what they want. If that's what they want from you, let's give them that and let that cross over into pop, instead of you trying to chase that crowd'. And she was like, 'nah, I wanna record it this way', and I was like, 'damn'. So me and Mike Will didn't get a chance to work on the last album, even though we had a #1, coming off a #1. I thought that was a little weird and we were still in a relationship, so it kinda threw me off."
As to why he didn't walk down the aisle, Future says after his album didn't do so well, he felt lost while Ciara rushed the wedding date. Feeling uncomfortable in his career, he felt it best to push forward recording new material and to put the wedding on the backburner:
"She was like, 'we need to rush the [wedding] date, we need to go on and do it'. And I'm like, 'man, nah, I'm not finna get married. We not. I wanna marry you, but I can't have no big wedding on E! News. I'm not having these big, different media outlets cover my wedding. I'm not comfortable. I'm not even comfortable with the people who in here. I'm not comfortable with where I'm at in my career. I'm not comfortable about compromising, about being the person that I am, being the man that I am."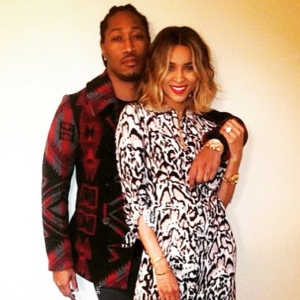 "I feel like my better judgement is to go back and record and make music. I feel like I knew what I was doing, I knew where I was headed. I had to do it."
Boy, stop those lies! Ciara ended your engagement because you had Fellini's calling your phone asking you if you were at home! LOL! Ciara has talked about her failed relationship with Future in interviews as well as in her music. In her current album titled Jackie, Ciara talks about being in a relationship with a cheater who constantly lied and had side chicks giving her the side eye whenever Cici and her man were out and about. Not to mention, shortly after Ciara gave birth to their son, Baby Future, Big Future hopped on a plane to begin the European leg of his tour, accompanied by his baby's mother, former stripper-turned-fashion designer, Brittni Mealy and their son, Prince.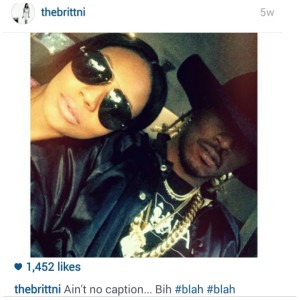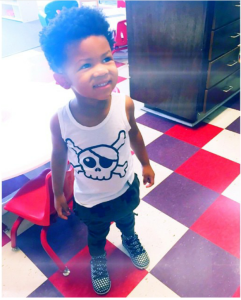 Brittni claimed in interviews that she and Future were still in a relationship and living together when he started dating Ciara. Brittni gave birth to their son in December 2012. Ciara and Future came out publicly as a couple the following month in January 2013. Brittni predicted Ciara and Future wouldn't last in a 2013 interview. When asked if she was jealous of her baby's father being booed up with Ciara, Brittni stated:
"Definitely not jealous! Because, I deserve better and I know my Self Worth! I know the real 'him', the part she doesn't know. They are just 'honeymooning' right now. Everything always seems perfect in the beginning. I will have ties to this man for a minimum of 18 years so, no telling how many females I'm going to see come and go."
BELOW: Ciara is pictured with Future's eldest son (in the middle with the dark gray shirt), along with Future's daughter and Brittni's son Prince as an infant, held by Future: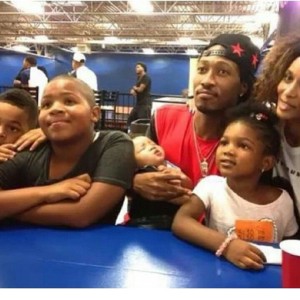 Ciara and Future continued to date after the birth of Future's son with Brittni, so I guess Brittni decided to give Ciara a taste of her own medicine by hopping on a plane to join Future in Europe only weeks after Ciara's baby was born. Up until last month, Britnni was still romantically involved with Future until a woman revealed on Instagram that she had sex with Future while he was on the American-leg of his tour at that time: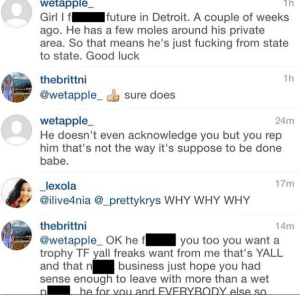 He also talks about how he feeling lost after his album didn't sell as he expected. Despite a great support system of friends and family back home in Atlanta, he felt he was losing and alone. See part one of the video BELOW: