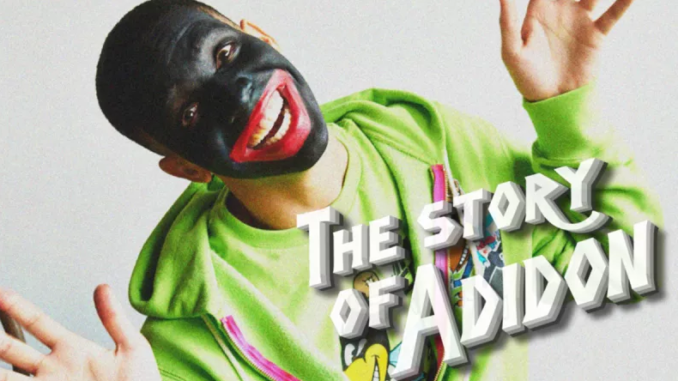 Pusha T just delivered the ether of the year in his "The Story of Adidon" diss track aganst Drake. On the track, Pusha raps over Jay-Z's "The Story of O.J." and takes shots at Drake's parents, his alleged baby mama Sophie, and Drake's producer, who suffers from multiple sclerosis (MS).
If you're wondering why these two are feuding, Pusha T has been coming for the Young Money camp since 2006, starting with its head honcho, Lil Wayne.  See that timeline HERE.
On Pusha's latest album Daytona, he mentioned Drake on his "Infrared" track, saying "it was written like Nas but it came from Quentin", referring to Drake's alleged ghostwriter Quentin Miller. Nicki Minaj responded:
Drake responded to the ghostwriter jab on his diss track "Duppy Freestyle", saying he'd written for Pusha's label head and proucer of Pusha's Daytona album, Kanye West. Drake mentioned writing on Kanye's "30 Hours" and "Father, Stretch My Hands" tracks in his diss against Pusha, rapping:
What do you really think of the n*gga that's making your beats?
I've done things for him I thought that he never would need.
Father had to stretch his hands out and get it from me.
I pop style for 30 hours, then let him repeat.
Now, you popping up with the jokes, I'm dead, I'm asleep
I just left from over by y'all putting pen to the sheets
Tired of sitting quiet, and helping my enemies eat
Drake then named dropped Pusha's fiancé , Virginia Williams:
Look, holla at me when you multi-million.
I told you keep playing with my name and I'ma let it ring on you,
Like Virginia Williams.
Drake ended the track, saying Pusha and Kanye should pay him for giving them publicity:
Tell 'Ye, "We got a invoice coming to you",
Considering that we just sold another 20 for you.
Pusha respomded, tweeting Drake to send the invoice, to which Drake obliged:
Send the invoice for the extra 20… https://t.co/41rd4OJeMF

— King Push (@PUSHA_T) May 25, 2018
Drake posted a $100,000 invoice to Kanye's G.O.O.D. Music label for the services rendered of "Promotional assistance and career reviving":
Now, Pusha is coming back with that fire! Pusha returned the favor of name dropping significant others by mentioning Drake's alleged baby mama, French model and alleged former adult entertainment star Sophie Brussaux, who we told you all about back in January, and Drake's alleged son Adonis. Pusha mentions Sophie's fallout with Drake, who once denied paternity and accused Sophie of pinning the baby on him for money and American citizenship.
Pusha raps:
Since you name-dropped my fiancé,
Let 'em know who you chose as your Beyoncé.
Sophie knows better, ask your baby mother.
Cleaned her up for IG, but the stench is on her.
A baby's involved, it's deeper than rap.
We talking character, let me keep with the facts.
You are hiding a child, let that boy come home,
Deadbeat motherf*cker playing border patrol, ooh.
Adonis is your son,
And he deserves more than an Adidas press run, that's real.
Love that baby, respect that girl
Forget she's a pornstar, let her be your world.
Pusha then mentions Drake's parents Sandi and Dennis Graham:
Dennis Graham stay off the gram, b*tch I'm on one.
You mention wedding ring like it's a bad thing.
Your father walked away at five, hell of a dad thing
Marriage is something that Sandi never had, Drake.
How you a winner but she keep comin' in last place?
Monkey-suit Dennis, you parade him,
A Steve Harvey-suit n*gga made him
Confused, always thought you weren't Black enough.
Afraid to grow it 'cause your 'fro wouldn't nap enough
Pusha then mentions Drake's producer Noah "OVO 40" Shebib, who suffers from MS, an autoimmune disease:
OVO 40, hunched over like he 80, tick, tick, tick
How much time he got? That man is sick, sick, sick
To top if off, Pusha used an image of Drake in blackface from a controversial shoot with David Leyes as the single's cover art. Pusha responded to those questioning if the picture was photoshopped:
Please stop referring to this picture as "artwork"…I'm not an internet baby, I don't edit images…this is a REAL picture…these are his truths, see for yourself https://t.co/gd6vRS3HM8 pic.twitter.com/2el58HEZ8F

— King Push (@PUSHA_T) May 30, 2018
Listen to the track below: