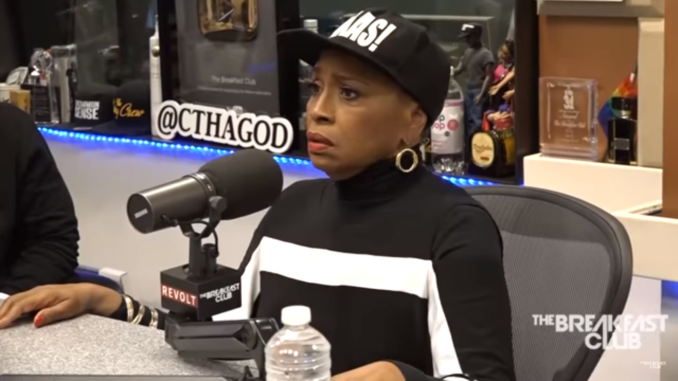 Actress Jenifer Lewis recalled the time she ran into a Bill Cosby rape accuser while auditioning for a part. During her interview on The Breakfast Club, Jenifer was asked if she ever saw anything suspicious during her stint on The Cosby Show in 1996.
Jenifer says while auditioning for a role on a different show in New York City, Jenifer sat and talked to a young woman who was waiting in the same room as her. When Jenifer mentioned she was appearing on The Cosby Show the following week, the young woman started shaking, shows Jenifer imitating the woman. Her whole demeanor changed and the woman mouthed out the words "he raped me".
At that time, Bill Cosby was revered as "America's Favorite Dad" and Jenifer assumed the woman was lying, thinking the woman probably slept with him and was mad it didn't land her a role. After filming her episode of the sitcom, Jenifer says she and a female friend entered Bill Cosby's dressing room to thank him for the opportunity. When they left, Jenifer's friend told her she felt Cosby smack her on the butt as they were exiting his dressing room.
Considering that Cosby has both reportedly admitted to giving women liquor and sedatives prior to sex and has now been found guilty on multiple counts of indecent assault, Jenifer speaks of her encounter with Bill Cosby's accuser with remorse, realizing now that the woman could have actually been assaulted by the 80 year old legend.
Watch below: