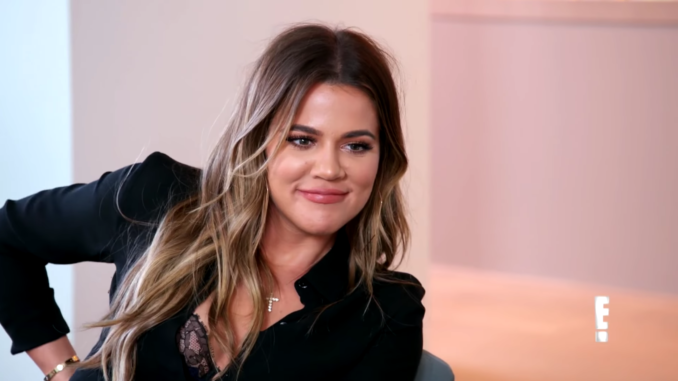 Khloe knows how to hold on to a bad man.
The 33 year old reality star was spotted taking in a "matinee" at a movie theater a few miles outside of Cleveland. When's the last time you've seen a Kardashian at the movies?
You haven't.
Khloe and "Third Trimester Thompson" are on the promo run to prove their relationship still stands after Tristan's double cheating scandals. Khloe made her first post-baby, post-cheating public outing with Tristan at a Cleveland restaurant last Friday. The two sat outside with a group of friends where they could be seen and photographed by fans.
The next night, Khloe was snapped donning a leopard print robe being escorted through a Cleveland arena for Tristan's winning game against the Toronto Raptors.
Now this.
We get it, Khloe. You're hanging in there…despite her family's disproval.
Kim Kardashian-West discussed the 27 year old player cheating on her sister shortly before their first child together was born during her appearance on The Ellen Show. Kim stated she was going to "keep it cute" for the sake of baby True Thompson, but said Tristan's cheating scandal is "so f*cked up".
Watch that below: