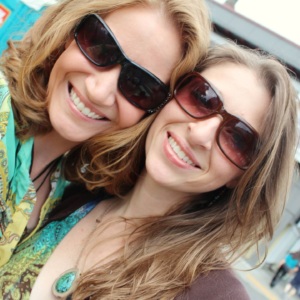 Next door neighbors Bruce and Dana DeKalb told FOX News one of the Harts' daughters rang their doorbell at 1:30AM carrying a blanket.
The little girl told the neighbors they needed to protect her because her mother was beating her.
Bruce and Dana Dekalb finally called Child Services after Devonte started begging the couple for food. Devonte and his siblings told the neighbors that their parents withheld food as punishment and asked if they could leave the food in a box near the fence they shared so his parents wouldn't find out.
Records & neighbors confirm this home in Woodland, WA is where Sarah & Jennifer Hart lived w/ their 6 adopted kids. Neighbors say Devonte was one of them.

3 kids died in Monday's crash. 3 missing. No names confirmed yet.

No one home. pic.twitter.com/mR3kC5DBEh

— Maggie Vespa KGW (@Maggie_Vespa) March 28, 2018
The kids begged the Dekalbs for food everyday for a week, which led to the couple calling Child Services.
The Harts reportedly received routine visits from CPS since then.
In the days leading up to the death of the Hart family, CPS came to the Hart home for a routine check, but no one answered. A card was left by the The Washington State Department of Social and Health Services rep, letting the family know CPS stopped by. The following morning, the Harts' SUV was gone.
Bruce Dekalb noticed the car missing Saturday morning and again Sunday.
"We figured that they saw the business card and loaded up the kids as quick as they could and took off," Bruce told KGW.com.
Wednesday, the Harts' car was found off the California cliff. Police found no skid marks or brake marks near the 100-foot drop off the roadway.
"We have every indication to believe all six children were in there, however only three bodies have been recovered", said Mendocino County Sheriff Tom Allman.
The search for the bodies of Devonte, Sierra, and Hannah Hart is ongoing.