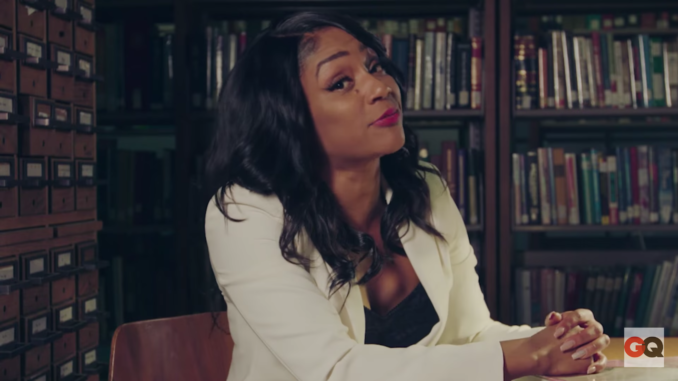 The hilarious Tiffany Haddish dropped a few bombs during her interview with GQ Magazine, but she also dropped some gems.
In a cute, funny video, Tiffany gives tips for dating and sex etiquette lessons in a way only Tiffany can. She also namedrops Groupon for cheap date ideas.
After revealing she took her Girls Trip co-star Jada Pinkett-Smith and husband Will Smith on a Groupon excursion, Tiffany became a spokesperson for the brand.
Watch her hilarious video below: