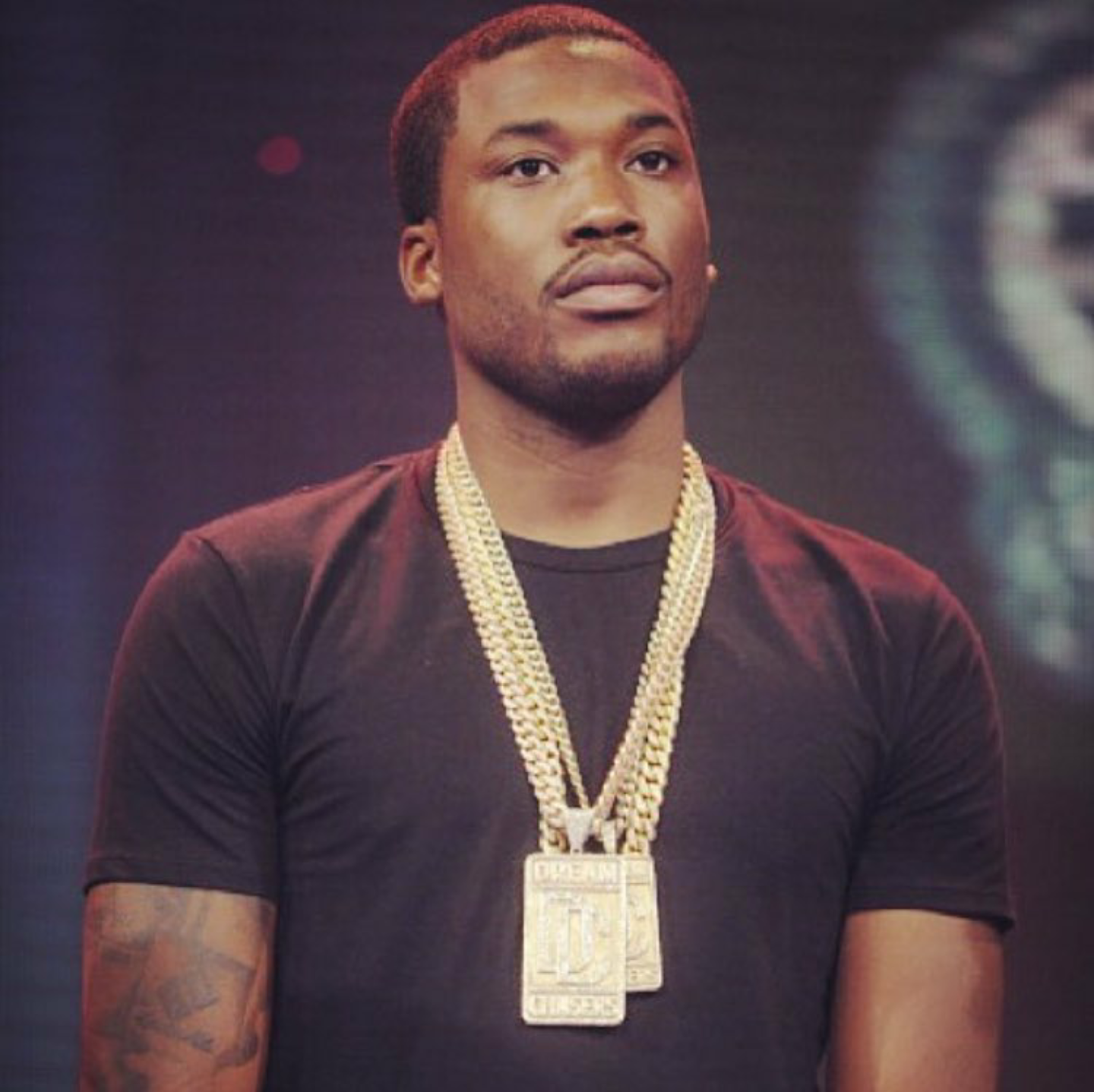 Court of Common Pleas Judge Genece Brinkley sentenced Meek Mill to 2-4 years for violating probation of a drugs and weapons case that's nearly a decade old.
Despite prosecutors not seeking jail time, even recommending that Meek not be imprisoned due to him compiling with most of his probation violations and testing clean for drugs since January, the judge reportedly sent Meek straight to prison.
The 30 year old rapper, whose real name is Robert Rihmeek Williams, was facing 20 months for violating probation, which is roughly one and a half years, but the judge decided to up the ante and ignore prosecutor's request and sentenced Meek to 24-48 months; similar to the judge in Kevin Gates' case, who also ignored prosecutors' request and tripled the rapper's jail sentence.
Moments before Meek went into court, he left one note for fans, saying:
We go to war for our freedom … they say we equal …. i used to wanna play i like Randall and be a Eagle …. i used to play the quarterback my homie would go receiver … that was until the football got flattened by a dope needle … on the pavement
Reportedly, the judge's reason for the sentence was the judge felt Meek was given chance after chance during his probation and still did was whatever he wanted.
Meek reportedly violated his probation at least twice since a previous court hearing. He was arrested in August for driving his motorcycle through NYC and charged with reckless endangerment; also in March after a fight with an airport employee in St. Louis got him a misdemeanor assault charge.