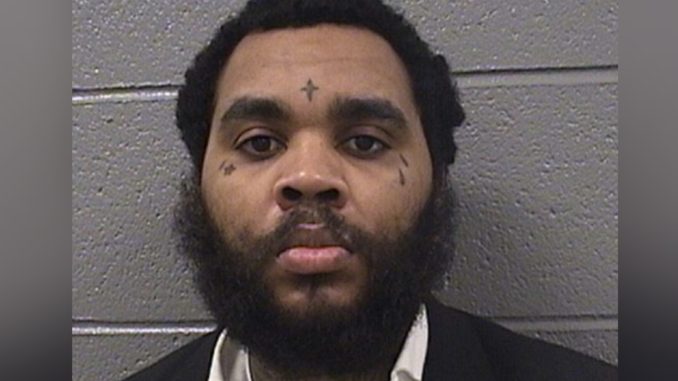 Remember when Kevin Gates got released from jail in Florida, then had to turn himself back in to jail in Chicago?
A judge in Illinois's Cook County Court sentenced Kevin to 30 months in jail after Kevin pleaded guilty to a felony weapons charge.
According to TMZ, Kevin appeared in a Cook County court room early Wednesday morning. He's been in jail since October 2016 after being found guilty for kicking a woman at a concert in Lakeland, Florida back in August.
State prosecutors requested Kevin serve 60 days and one year probation for kicking the woman, but the Polk County judge decided to triple the state's request, sentencing Kevin to 180 days.
While being released from jail in Florida, authorities discovered an outstanding arrest warrant in Illinois during the release process. The warrant was issued after Gates failed to show up to court for the 2013 gun case, said reports.
Immediately after his release from Polk County jail, Kevin turned himself in to Illinois's Cook County for the felony gun possession charge. He pleaded guilty and has now been sentenced to 30 months in prison. His expected release is in October 2019.
Damn, Kevin.