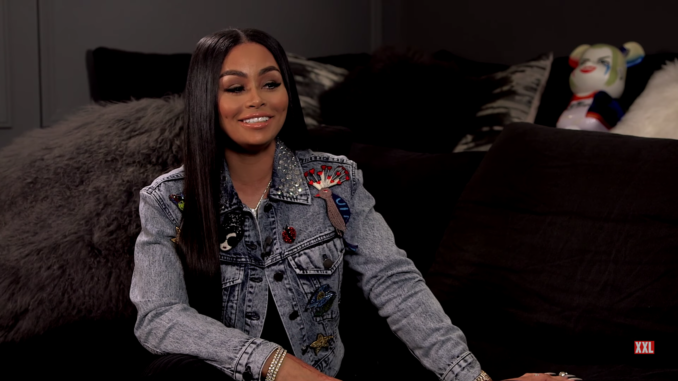 Blac Chyna sat down with XXL to discuss her music career and what you can expect if you decide to take Chyna seriously as an artist.
SEE: Listen To Snippet Of BLAC CHYNA'S SONG "Pop That P*ssy Like A Pistol" [AUDIO]
The 29 year old Rob & Chyna star says she's already topped out at everything she could've done professionally since she stopped dancing:
"What even made me start to even think about this venture is – hey, I'm already in the industry and I done kinda reached my highest of the things that I was doing. Like, I'm an entrepreneur, I have a shop, I have Lash, I have 88fin. I done did the TV scene. I done did all that", said Chyna, listing her previous ventures into fashion, beauty, and reality TV.

"So it's like, 'hey, Chyna, what's your next big thing?' And I told myself there's either 2 ways you can go with this: you can either do music or you can do acting. And I'm like, 'uh music!'"
Chyna also says her career as an artist should come easy for her as she's built relationships with rappers as former a video vixen and could easily call up French Montana or Nicki Minaj for help.
As far as her music inspiration, Chyna, whose real name is Angela White, cites Gwen Stefan, Linkin Park, the Spice Girls, DMX, and Jay-Z as the artists who helped shape her love for music as a kid. Watch her interview below: