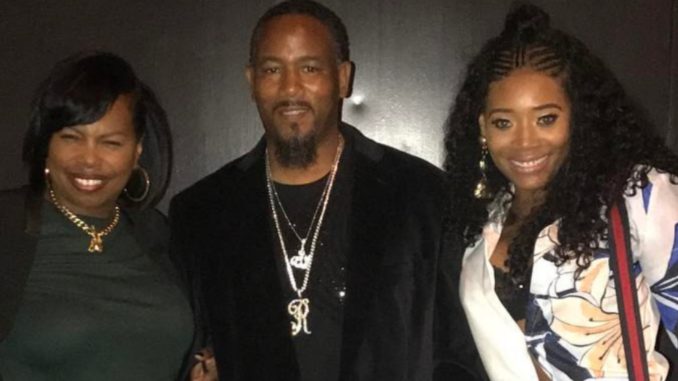 On next week's Love & Hip Hop: New York, Yandy catches her "mother-in-law" Judy Harris with another man besides her husband "Kenny" of 18 years. Yandy supposedly sees pictures of Judy posted with a younger man, having lunch together with the man's arms wrapped around her.
I found pictures of Judy and the strapping young fellow, who Judy calls her "friend", on her Instagram page dated in August 2017.
On next week's episode, Yandy runs up on her "mother-in-law" and her "young thang" to confront them for their inappropriate pictures. Despite producers setting up this story of an infildelious Judy, Judy, her special friend, AND Yandy all posed for a picture the day they shot the confrontation scene.
We know the fans fall for these seemingly scripted plots, but before we find out what's real, take a look at the pictures on the next page.