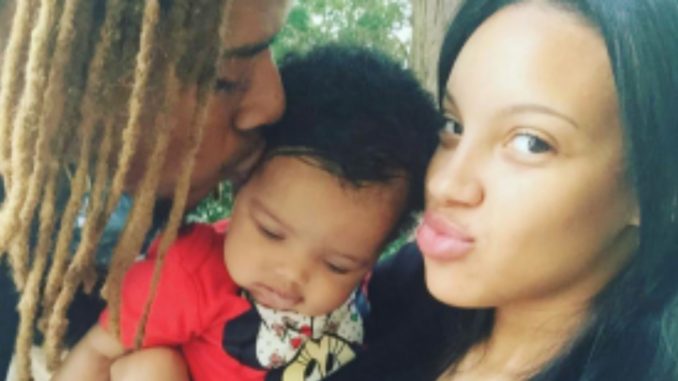 Fetty Wap's second baby mama Lezhae Zeona confirmed she's expecting a son with Fetty and they've already broken up again, meaning she may spend the rest of her pregnancy like she did her first one: alone.
Lezhae is also going through the cycle of bashing Fetty's other baby mamas, saying she doesn't think Alexis Sky's unborn daughter belongs to Fetty and that Masika took multiple DNA tests, all of which came back "inconclusive".
Lezhae confirmed her pregnancy with Fetty via social media, saying though she and Fetty have parted ways, she has text messages to prove the two were sexually involved and their unborn son was planned.
Masika also discussed her relationship with Fetty on social media, saying Fetty Wap wanted a son with her (he's such a charmer, isn't he?) and got her pregnant, but she suffered a miscarriage. Lezhae disagrees with Masika's miscarriage story.
As far as Lezhae joining a long list of baby mamas again, Lezhae claims she was unaware of Fetty's two youngest daughters with 2 different women, as if that's makes it any better.
Watch below: