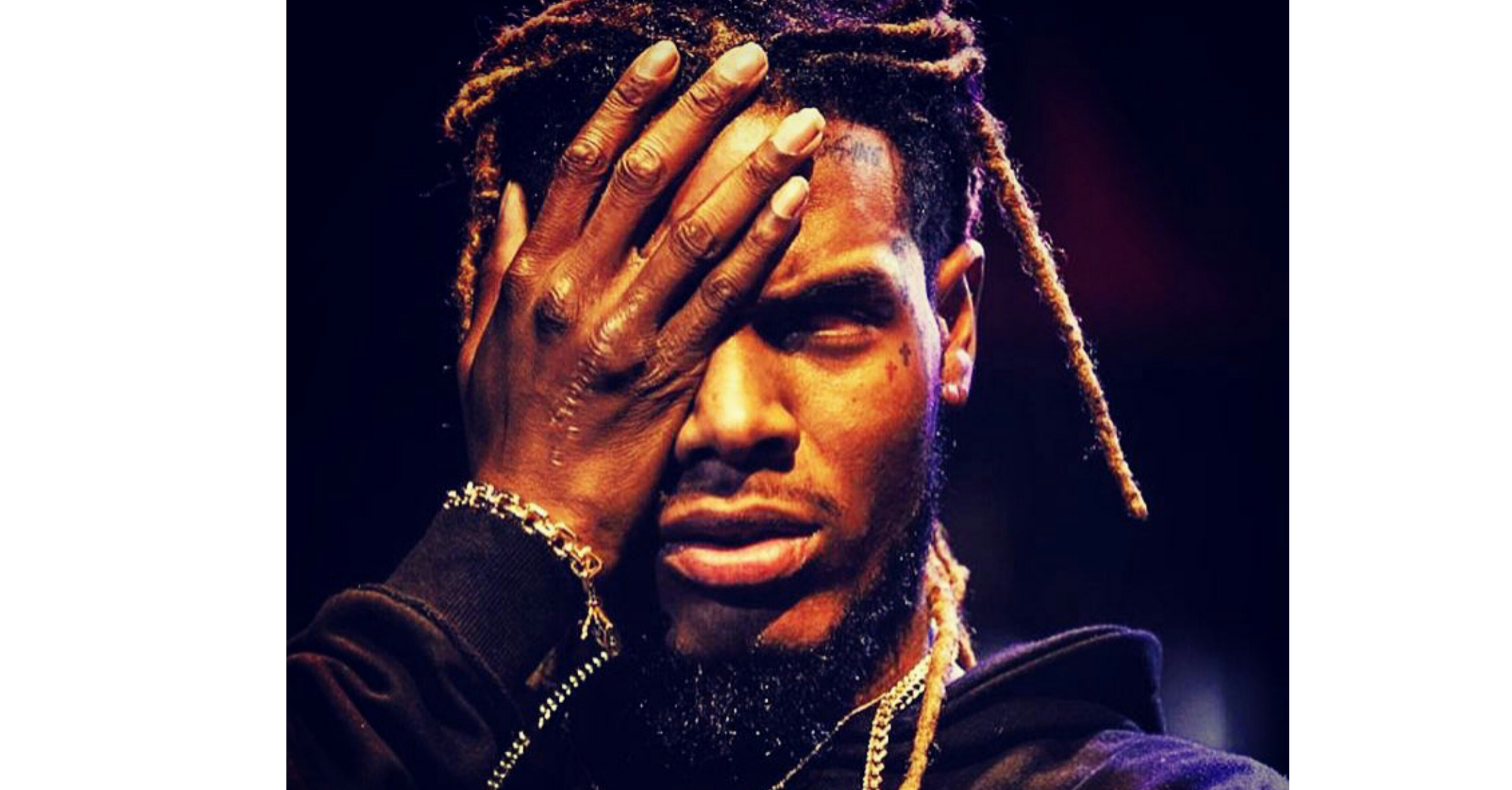 Fetty Wap revealed he's expecting two children, a son and a daughter during his interview with Streetz 94.5 radio hosts Fly Guy DC and Ferrari Simmons.
Though Fetty hasn't claimed Alexis Sky's unborn, Alexis announced on Love & Hip Hop: Hollywood reunion that she was impregnated by Fetty and later revealed she's expecting a girl.
When asked about his plethora of kids, which includes a 6 year old son named Aydin, 2 year old daughter named Eliza, a one year old daughter Khari, one year old daughter Amani, and 9 month old daughter Lauren; the proud father admitted he's expecting another son and daughter.
He did not reveal who the mother was, but fans assume he got one of his baby mamas pregnant again.
Fetty never had a child with the same woman twice!
Watch below:
While Alexis admits she and Fetty are no longer together, despite expecting a child together, Fetty still reportedly maintains relationships with both Masika, who bragged about Fetty wanting another child with her, and his "day one" girl Yaya, who picked up the 26 year old rapper from jail after he was arrested for drunk driving in NYC last week.
However, there may be trouble in paradise for Fetty, as Masika pondered over her recent interview with Hollywood Unlocked, which airs next week, she tweeted "half of me still has a huge piece missing, the other half feels like I dodged a bullet", then tweeted she has to do what's best for the kids:
Everything happens for a reason… half of me still has a huge piece missing the other half feels like I dodged a bullet. But both half's are done with it make sure you catch my @hwoodunlocked interview airing next week…

— Masika Kalysha (@masikakalysha) November 11, 2017
Y'all get a tiny glimpse of everyday life shit I gotta deal wit. It's salacious & funny to you. But you never stop & think what goes on behind closed doors. Some bitches only want attention some actually want what's best for the kids. Don't ever question my decisions.

— Masika Kalysha (@masikakalysha) November 11, 2017
You'll never really know… & I'll never care about anyone's opinion of me other than my child's. But y'all Gotta stop being so fkn Dumb. You can only hide yo lies for so long

— Masika Kalysha (@masikakalysha) November 11, 2017