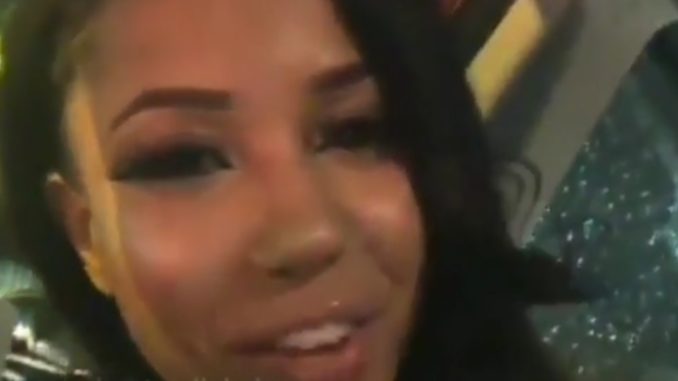 Fetty Wap's 5th baby mama says having 5 kids with 5 different women isn't a lot considering how many people make up the American population and the number of women rappers sleep with.
He's actually expecting babies #6 and #7 with 2 different women, one with whom he already shares a daughter with.
Huh? She also says none of Fetty's BMs are in relationships with him so none of them should feel "specialer" than the other (*cough cough* Masika).
SEE: Battle Of The BABY MAMAS: Lezhae Zeona CONFIRMS She's Expecting A SON With Fetty Wap, Says Alexis Sky's Daughter MAY NOT Be His & Masika Took MULTIPLE DNA Tests That All Came Back "INCONCLUSIVE"
This BM is as pretty as the rest of them, but she doesn't seem like the brightest.
Beauty and brainless. He sure knows how to pick them!
Watch below: