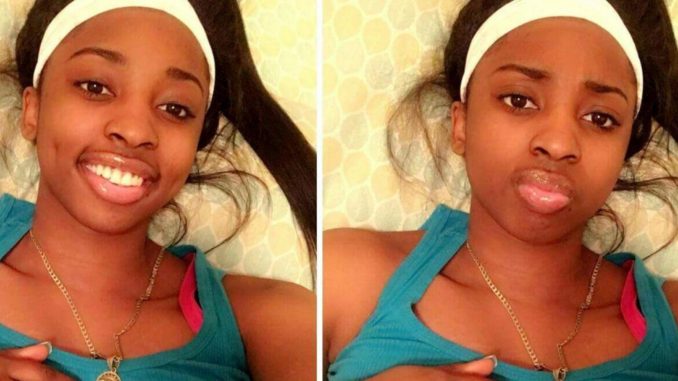 Kenneka Jenkins's death scene photos have been leaked and they raise questions as to how she really ended up in the hotel freezer.
The 19 year old Chicago woman was found dead the basement kitchen of the Crowne Plaza Chicago O'Hare Hotel on September 10th.
Her body was located inside the freezer and Rosemont police believed Jenkins walked from the 9th floor of the hotel, where she was attending a party, to the basement of the hotel while intoxicated, opened the double steel doors and locked herself inside.
The public wasn't buying it and hotel surveillance footage was released of a woman who barely resembled the petite teen, wearing similar clothing, walking around the hotel, to cooperate the police's theory. The footage did little to ease the public's suspicion as many compared the woman in the surveillance footage to footage of Kenneka in cell phone videos from partygoers and found disparities.
Despite the public's wishes, Rosemont police have closed the case, ruling Kenneka's death an accident. Though her death has somewhat quieted down, the leak of her death scene photos have sparked outrage again as the placement of her clothes raise suspicion of what happen to her the night she died.
In the pictures, Kenneka's top is pulled down, exposing one of breast.
Her jeans are slightly pulled down, as if someone was tugging on them and the front pockets of her jeans are empty and pulled inside out.
One of her sneakers is missing and there's reportedly a cut on her right foot. Her hair is frazzled all over her head, despite hotel footage showing Kenneka's hair still in place while wondering around the kitchen.
Her body lays on the floor, leaning against the wall of the freezer with one hand over the top of her breast that was exposed.
Click HERE to see the photos, but be warned, they are extremely disturbing.