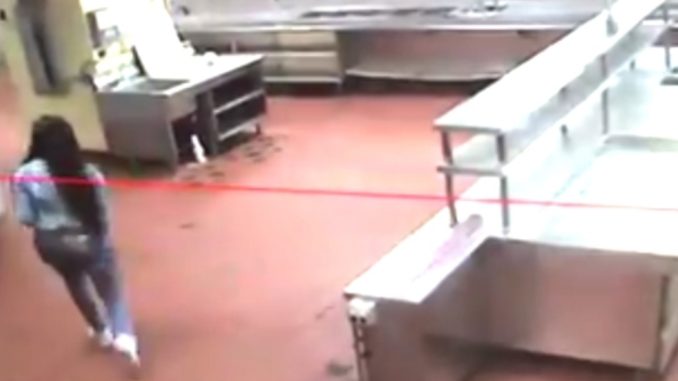 The mysterious death of Kenneka Jenkins just got even more confounding as hotel surveillance videos show a woman police claim is the 19 year old "drunk staggering" through the Chicago hotel her body was found in.
So far no videos show Kenneka walking into the freezer, as police believe, as there were reportedly no cameras near the freezer because that area is currently under construction.
Kenneka's family attorney spoke on behalf of the Martin family on the videos of Kenneka staggering through the hotel:
"Despite request for all evidence, we have only been provided snippets of video, none of which shows Kenneka Jenkins walking into a freezer," attorney Larry Rogers, Jr. said in a statement. "The family has not been provided any video or other evidence of Kenneka Jenkins walking into a freezer."

"Serious questions remain as to how she ended up in a Crowne Plaza Hotel freezer and why it took a day and a half for the hotel to find Kenneka," Rogers' statement said, as reported by WGNTV.
According to FOX 32 Chicago, Kenneka's friend changed her story. Kenneka's friends initially claimed the three of them (Irene Roberts, Monifah Shelton, and Kenneka) were all in the hallway preparing to leave the hotel party and separated to retrieve Kenneka's belongings.
Now that Irene Roberts was spotted talking to North Chicago Police, Monifah has reportedly changed her story, claiming they were all drunk and fleeing the advances of sexually-aggressive male guests present at the party who were trying to take advantage of the drunken teens.
See the videos of Kenneka and the posts of Monifah allegedly switching up her story on the next page.