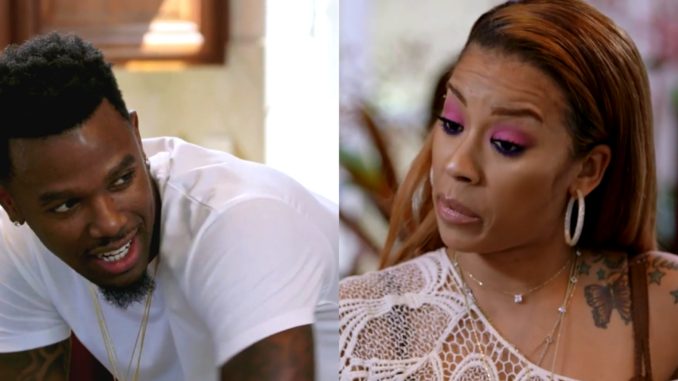 In a sneak peek of next week's Love & Hip Hop: Hollywood episode, Daniel "Booby" Gibson stops by Keyshia Cole's house to watch their son Daniel, Jr. while Keyshia goes on a blind date, set up by her co-star/stylist Zell and her cousin Marquisha. When Daniel comes over, the awkwardness turns into tension between the estranged married couple as Daniel makes a quip on Keyshia rocking a see-through shirt on her first date, and Keyshia brings up him cheating during their marriage, again.
These two can't be on-camera together more than 5 minutes without the troubles of their marriage coming back up.
When Daniel admits he's working on getting a girlfriend of his own, Keyshia suggests that he covers the tattoo of her face on his hand. Daniel's idea for a cover up?
A big "X" across Keyshia's face with blood dripping from her eyes.
Watch their awkwardness below: