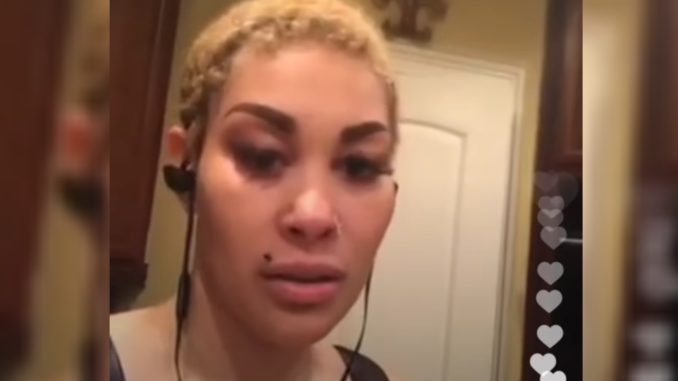 "I'm not crazy. I'm not toxic. I'm just human" – Keke Wyatt on her husband Michael Ford ending their marriage because she's "toxic" and "an emotional wreck".
Keke Wyatt took to Instagram again to discuss her failing marriage to estranged husband Michael Jamar Ford. While walking through her home, surrounded by her and Michael's youngest children, Keke revealed she and Michael no longer live in the same home. She says she was a good wife and Michael's timing was just bad, considering she's pregnant with their 9th child and helping their older son battle leukemia.
Keke says she can be strong onstage, but at home, she just wants to cry:
"I go sit on the toilet to go pee and want to cry. I go lay in my bed and want to cry. I go to wash my child's booty and I want to cry. Changing diapers, pull-ups, training panties and want to cry."
Despite refuting claims that she's crazy, Keke randomly started singing, then crying, and then got angry during the video, especially while discussing rumors about her in the media, saying:
"Why do I care about what other people say about me that don't even know me? Don't know me?! Don't know how I eat my food, don't know how I scratch my ass, don't know how I do nothing. All they know is what they seen edited on TV".
Keke also gave advice to women watching her live video on knowing your worth.
Watch her full Instagram Live video below: