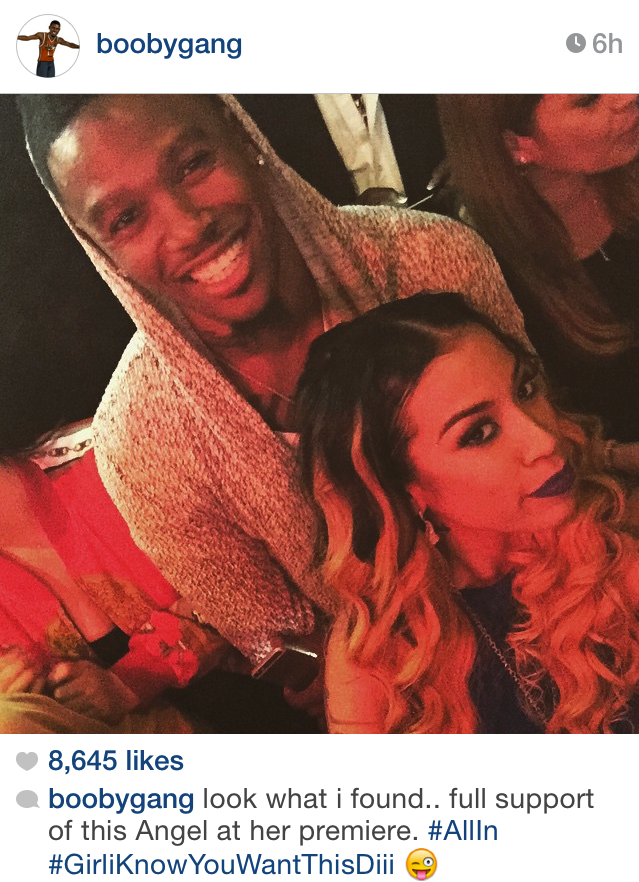 It was all good just a week ago… Literally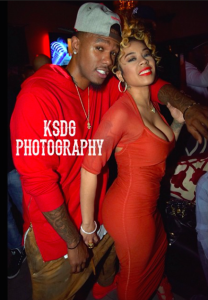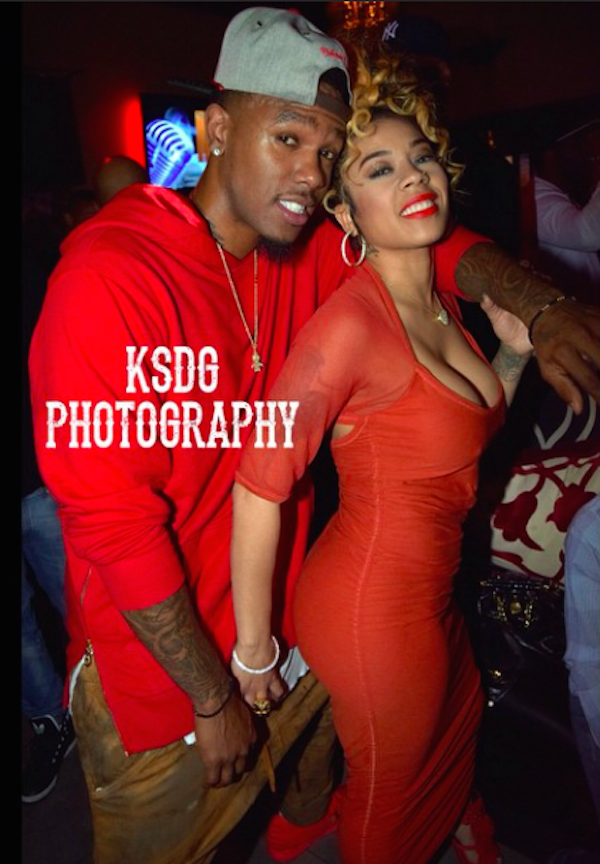 Last week, after accompanying Keyshia Cole to her  reality show All In premiere party and having her as his date to his 29th birthday party, Daniel "Booby" Gibson has effed up AGAIN. The former NBA Cleveland Cavalier-turned-rapper  and estranged husband of singer Keyshia Cole originally caused a rift in their marriage due to his infidelities last year where Keyshia revealed Daniel cheated on her with a Houston stripper and had sex with women in their bed inside their marital home. It seems not much has changed since then. Daniel has said in recent interviews that he wished to bring his family back together. In a recent interview with Sister 2 Sister Magazine, Daniel stated:
On accompanying Keyshia to her premiere:

At the end of the day, she's my friend. She's somebody who, although we've been through a lot, she's somebody who I consider a friend. [That] night was a big night for her- it was the premiere of her show… So she asked if I wanted to come and I was like 'Sure, I'll be there to support you.'

We're getting kind of close. We haven't fell back into anything else, but definitely, the feelings are a little different these days.

On Keyshia allegedly dating rapper Birdman during their separation:

We've been separated. I can't have any control over who or what she does outside of me, because we both had our own thing going on. We were separated. Sometimes that's how it goes, but at the end of the day, I always want what's best for her and my son. That's pretty much it when it comes to that.

I didn't feel any type of way about [her relationship]. It's life. I've spoken about our situation before. I take full responsibility for a lot of the stuff that went on. It's only right and natural that she would move forward with something else, she wouldn't just sit and wait on me. I would never feel any type of way about it as long as she's happy because I feel that she deserves that.
He even posted this pic on his Instagram page of him supporting Keyshia on her big night: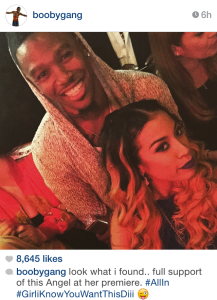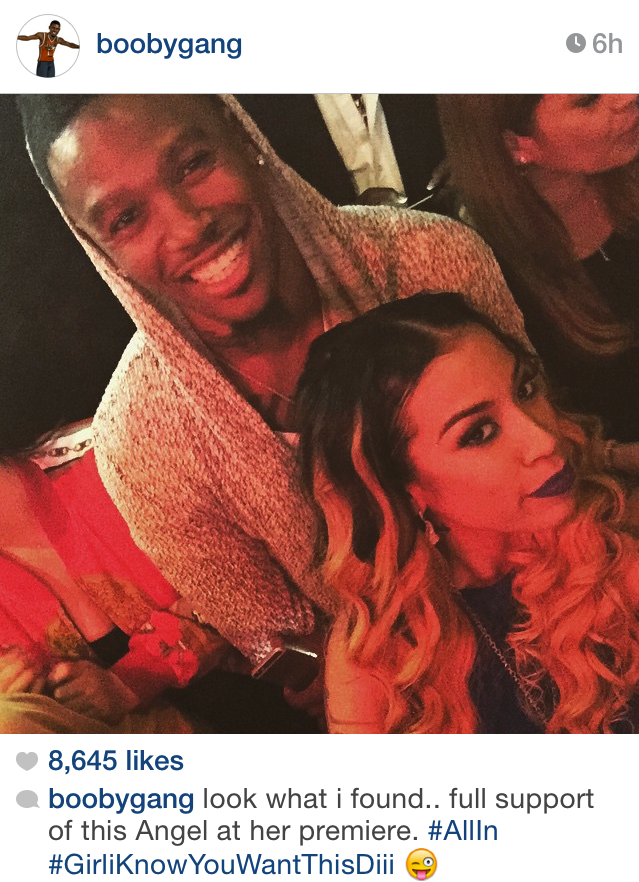 With the couple deciding to start over as friends, Keyshia also served as Daniel's date to his birthday party a few days ago and their chemistry was undeniable. Notice Keyshia's hand placement: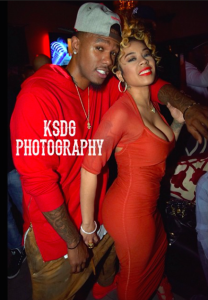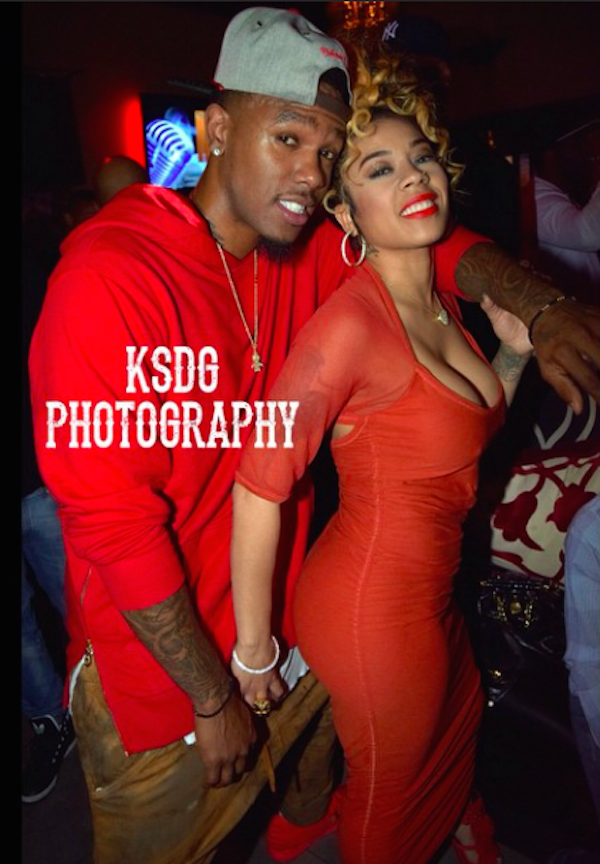 All seemed well at both events, that is until Keyshia visited him on the set of his new music video and discovered he was trying to get extra friendly with the woman playing his love interest in the video. Keyshia took a picture of the texts sent by Daniel to the woman, and posted them on Instagram for all to see: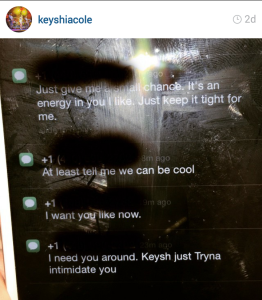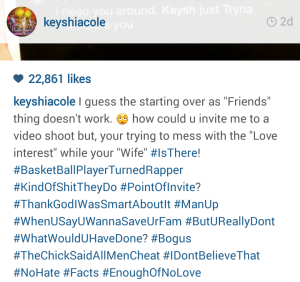 Keyshia captioned the photo:
I the guess starting over as "Friends" thing doesn't work. How could u invite me to a video shoot but, your trying to mess with the "Love interest" while your "Wife" #IsThere #BasketballPlayerTurnedRapper #KindOfShitTheyDo #PointOfInvite? #ThankGodIWasSmartAboutIt #ManUp #WhenUSayUWannaSaveUrFam #ButUReallyDont #WhatWouldUHaveDone? #Bogus #TheChickSaidAllMenCheat #IDontBelieveThat #NoHate #Facts #EnoughOfNoLove
Keyshia then went on a full anti-Daniel tirade on Instagram, posting subliminal jabs at Daniel: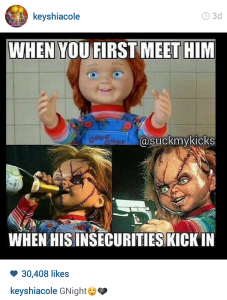 Keyshia also reposted a video from The Shade Room blog and claimed that Daniel was with strippers on their son's 5th birthday, instead of with his family: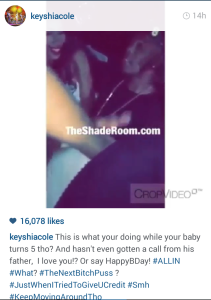 That was the straw that broke Booby's back! While Daniel had stayed silent during Keyshia's tirade, the post about his son sent him over the edge and he clapped back at her via his Instagram page: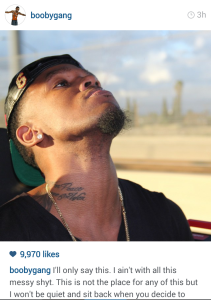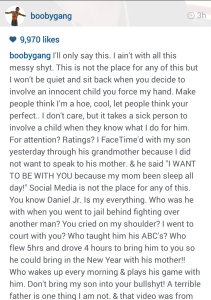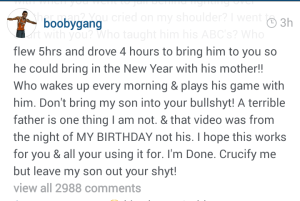 He then posted pictures and videos with his son afterwards: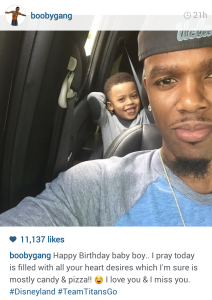 That wasn't good enough for Keyshia, as she continued to take shots at Daniel via Instagram: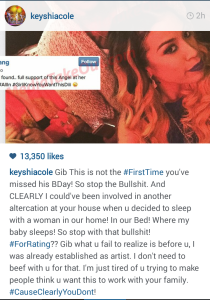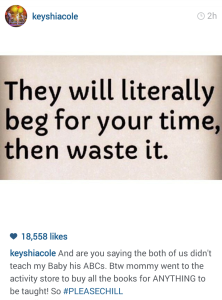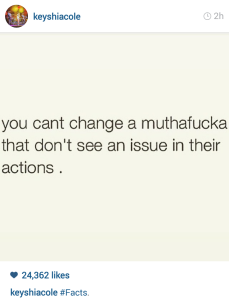 I guess this is the end for the Keyshia/Daniel union. As always, the Tea Maker will keep you posted…
Photo Credit: Keyshia Cole's, Daniel Gibson's, & The Shade Room's Instagram