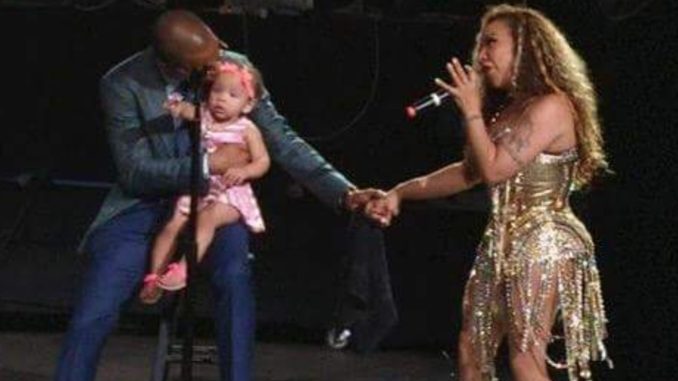 After the usually private couple convinced the world that they'd broken up, via a series of bad acting (on T.I's part) on their failed reality show and public humiliation (on Tiny's part), T.I. and Tiny are back together.
After their Family Hustle series aired, T.I. and Tiny were seen everywhere together, from church service to nightclubs.
Now, the two have re-reunited during a recent Xscape's performance.
The ladies of Xscape all brought their spouses onstage for a serenading, and of course T.I. was there, along with daughter, Heiress Harris. Tiny held T.I's hand as she looked into his eyes and sang love songs.
See on next page.