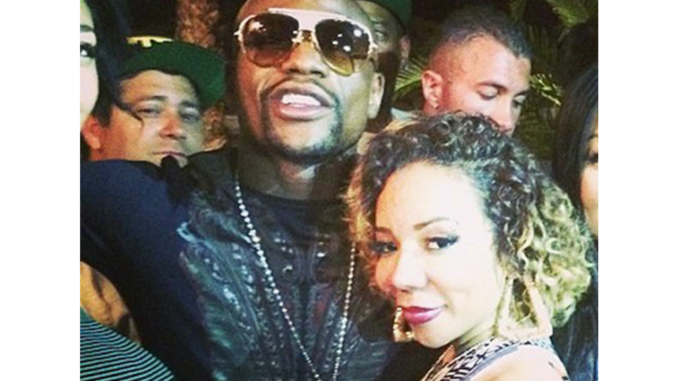 The Glam University's CEO Sabrina Peterson is coming to her friend Tameka "Tiny" Harris's defense after Tiny got bashed for lying.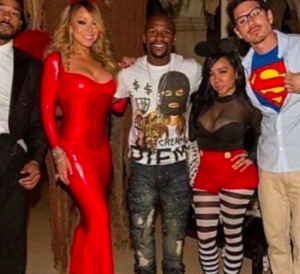 Tiny almost reignited a beef between her estranged husband T.I. and boxer Floyd Mayweather after a picture of the two posing together at Mariah Carey's private Halloween party was posted online. Because of the bad history between the rapper and the undefeated boxer, Tiny posted a video explaining that Mariah asked her to take a picture with Floyd, alluding that that's the only interaction she had with Floyd:
Now, a video has surfaced of Tiny and Floyd dancing together at the party, showing Tiny lied about not interacting with Floyd:
Right before the video surfaced, T.I. posted a video of comedian Kevin Hart making fun of Floyd Mayweather's father:
After the video, Floyd posted a picture of a $100 million check, reportedly worth double T.I.'s net worth, saying it's just one of the many checks he's earned that he still hasn't touched:
Sabrina, using her business's Instagram page, posted pictures and videos defending Tiny, while exploiting the rumors of T.I. cheating on Tiny for over a decade. Tiny approved (pictures captured via Fameolous):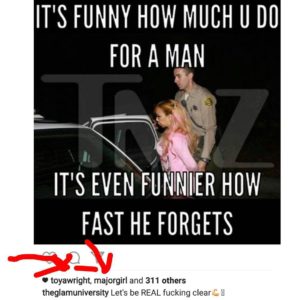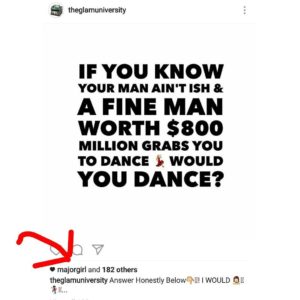 Sabrina posted the video above with the caption, "Can she dance? & y'all mad about a dance & a picture?!?! Bishes done been thru hell with these men".
Read more on NEXT PAGE.