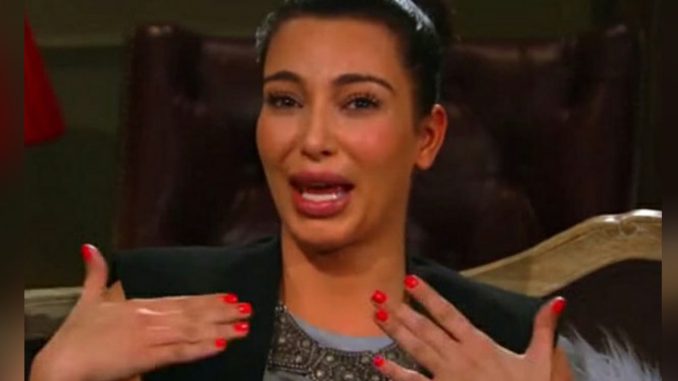 Kim Kardashian has now left France on a private jet after being robbed at gunpoint Sunday night.
The 35 year old reality star attended Paris Fashion Week with her mother Kris Jenner, her sister Kendall Jenner, and husband Kanye West, who left the group earlier last Wednesday to perform a tour of concerts in the U.S.
Kim was staying at the Hotel de Pourtalès, a luxurious residence that offers apartment rentals in Paris' 8th district. One night at the exclusive residence can cost over $16,800 a night. Around 3am local Paris time, 5 armed assailants dressed as police officers gained access to Kim Kardashian's apartment rental from the concierge. Reports allege the residence Kim was staying in only had one active security guard on duty that night. It is unclear how the 5 assailants got the key to Kim's apartment, but two of the men were able to inside Kim's room.
They held the reality star at gunpoint, tied her hands and feet with tape, and locked her in the bathroom as she begged them to spare her life, saying she had two small children at home. The men reportedly stole nearly $10 million in jewelry from Kim Kardashian, including her engagement and wedding rings priced around $4.5 million. The men also stole a jewelry box from Kim, holding an additional $6.7 million worth of jewelry inside. The armed robbery is believed to be an inside job.
Though Kim was physically unharmed, her rep reported that she was traumatized by the event and immediately hopped aboard a private jet home. Kim's supermodel sister Kendall, who was in Paris to walk in the fashion shows, also cut her trip short and came back to the U.S. Monday morning.
Kanye West was into the last 20 minutes of his performance of "Heartless" at CitiField for The Meadows Music & Arts Festival in Queens, NY when he heard the news of his wife being robbed and subsequently ended the show early, telling fans he had a "family emergency". Check the video HERE.
[READ]: Kanye West Runs OFF STAGE During Concert After Hearing Kim Kardashian Held At GUNPOINT In Paris Hotel Room
Due to an emergency, Kanye West had to end his performance early. Please get home safely.

— The Meadows NYC (@themeadowsnyc) October 3, 2016
Statement from Team Meadows: pic.twitter.com/rSymMWNrWp

— The Meadows NYC (@themeadowsnyc) October 3, 2016
Kanye is currently still in NYC as of this morning and is scheduled to perform Tuesday at Philadelphia's Wells Fargo Center and in Chicago, Detroit, and Minneapolis. As of yet, he is still currently scheduled to perform.
Paris' Mayor Anne Hidalgo released a statement, saying this incident was "a very rare act", adding she's confident Paris police will "rapidly identify and apprehend" the armed assailants.