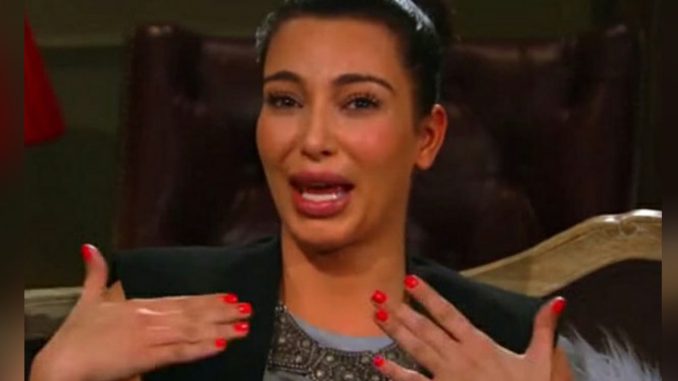 After leaving the Givenchy fashion show in Paris, France Sunday evening, Kim Kardashian was held at gunpoint in her hotel room by two armed men dressed as police officers. The two men robbed the reality star, but did not physically harm her, according to reports.
Kim is visiting Paris with her mother Kris Jenner and sister Kendall Jenner for Paris Fashion Week.
A Paris police official confirmed that there was a robbery involving Kardashian but she was unharmed, and that an investigation was underway. The official was not authorized to be publicly named speaking about ongoing investigations.

Kanye West was performing at the Meadows Music and Arts Festival in New York at the time. He abruptly ended his set Sunday night [after hearing the news his wife was held at gunpoint], telling his fans had a family emergency.

"I'm sorry, family emergency I have to stop the show," West told the audience.
"The Meadows NYC's official Twitter account confirmed West would not be coming back to finish his set", says reports:
Concert attendees shared videos of the abrupt departure. The crowd gasped in surprise:
"Dude just ran on stage and grabbed Kanye and he said, 'Sorry guys, family emergency I have to leave the show' and just ran off the stage," Twitter user Joe Berg said.

"It was wild, too, because Kanye ignored the dude at first like on some 'I can't leave' and dude wouldn't leave without Kanye leaving with him".