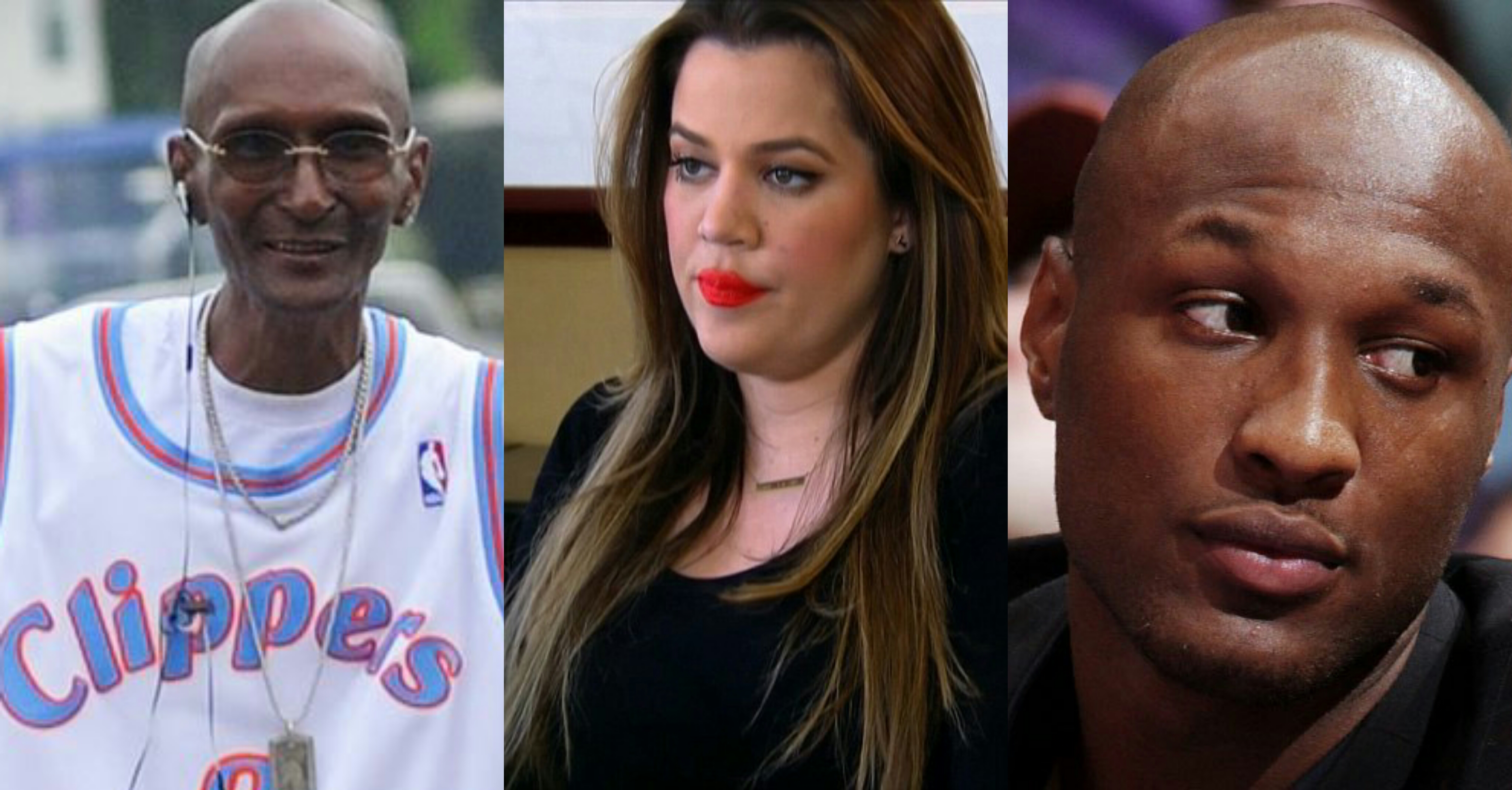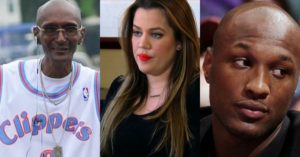 The 62 year old former heroin addict found himself back on the street after Khloe took over Lamar's finances and got him evicted from his LA home.
According to his interview, Joe Odom claims Khloe crept back in control over Lamar's life while he laid unconscious in the hospital after nearly dying of a drug overdose in Nevada. Khloe, 31, had almost finalized her divorce when she learned of Lamar's drug overdose and halted the divorce. She had Lamar flown from a hospital in Las Vegas, Nevada into LA, where Joe Odom claimed he couldn't get permission to see him.
Now, Joe says he's been evicted from the home he's lived at for 10 years. Lamar paid the $4,000 rent at the home during the 10 years his father and 59 year old stepmother Cecelia lived. Back in November, Joe got a call that Khloe took back control over Lamar's finances and Joe would have to move out of the home his son provided for him:
"Khloé didn't even have the guts to tell me herself that my rent wasn't going to be paid anymore," said Joe Odom. "She got the guys who handle Lamar's money to call me and they said the rent wouldn't be paid, I gotta move and my phone was going to get cut off."

"She disrespected me. She decided to kick me out of my home when Lamar was in hospital in Nevada," he said.
Joe says he's tried to reach Lamar by phone, but Khloe got control over that, too:
"Whenever I call him, she answers. She must be checking his texts, too. I can't always get through to him anymore," he said. "She may be Lamar's wife, but I'm his father. She shouldn't have cut me out of his life like she has."
Joe says he's moved back to Brooklyn, where he struggles to get by. As a disabled army veteran, he struggles with PTSD and pneumonia, and is unable to provide for himself. After finally getting in touch with Lamar, Lamar told Joe he would "sort out" the problems between his estranged wife and father, but according to Joe, nothing has changed.
See the rest of the interview HERE.