1. #Royalty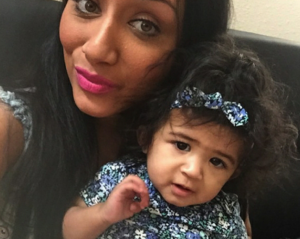 After months of speculation, Chris Brown revealed to the world he was the father of a then-9 month old baby girl named Royalty. Several factors of Royalty's reveal made her story the biggest trending topic of 2015.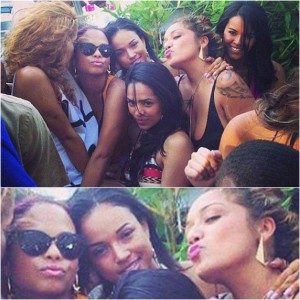 At the time of Royalty's conception and reveal, 26 year old Chris Brown was in a relationship with longtime girlfriend, 27 year old Karrueche Tran.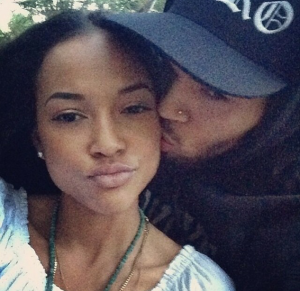 Tran and Royalty's mother, 31 year old Nia Guzman, were friends when Nia slept with Chris behind Karrueche's back. Even more shocking, Nia had a boyfriend AND a husband at the time. After she and her husband seperated, Nia and her criminal boyfriend, Brazil Riesling aka King Ba raised Royalty in Texas together.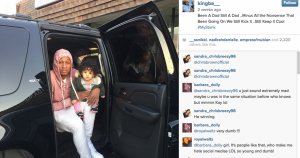 Chris initially claimed he knew nothing about Royalty until TMZ broke the news in March 2015. Royalty's godmother Victoria Rose, however, told a different story. She posted under TeaServedCold's Instagram page that Chris knew long before he told the rest of the world. Nia's boyfriend, King Ba says he was shocked to find out Royalty wasn't his daughter and vowed to remain in her life. That came to a hault when he and Nia were at the center of a kidnapping, identity theft, and bank fraud investigation back in August. Riesling's image was plastered all over news broadcasts and social media as Houston Police hunted for the couple. Brazil Riesling turned himself in and Nia maintained her innocence while trying to gain tens of thousands of dollars in child support from Chris Brown in a custody battle.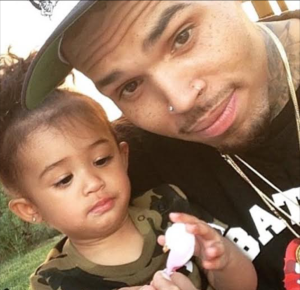 Despite all of the Instagram mudslinging between Chris, Nia and Chris's now ex girlfriend Karrueche, Chris and Nia seem to be getting along while co-parenting Baby Royalty.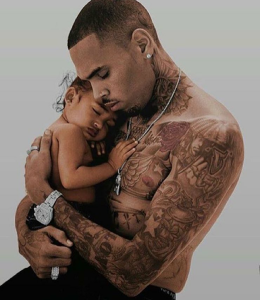 Be sure to check back with TeaServedCold to see more Top 15 Moments of 2015.