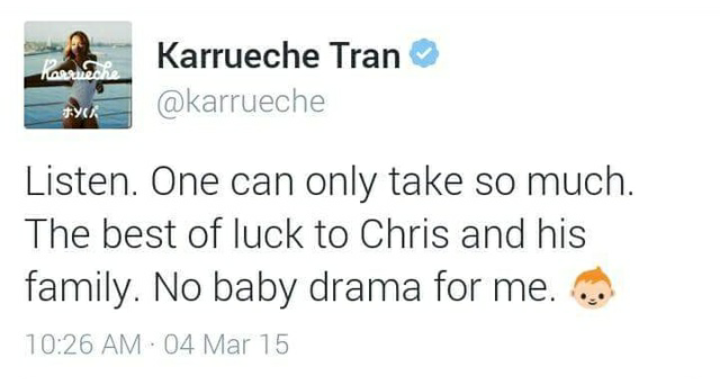 The scandal that has rocked the entertainment world: Chris Brown has a BABY?!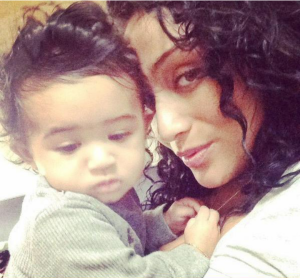 Over the past few years, Chris has made headlines and caused social media frenzy for his crazy antics. From exposing his own girlfriend Karrueche Tran for participating in threesomes to dragging his friend, Tyga into a beef with Drake, Chris has definitely made a name for himself outside of the music world as the wild child of social media. Now, he's being pulled into his biggest scandal yet: fathering a child with another woman during his relationship with Karrueche.
That's not the worst part. The alleged mother was MARRIED when she conceived the child, but had ANOTHER man help her raise the baby, under the assumption that HE was the father. Not only that, the mother of the child was also a FRIEND of Chris's girlfriend, Karrueche. Chris Brown's love life is as messy as a soap opera. Get your teacups ready and get filled in on another episode of "As the World Turns with Chris Brown"…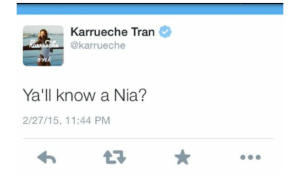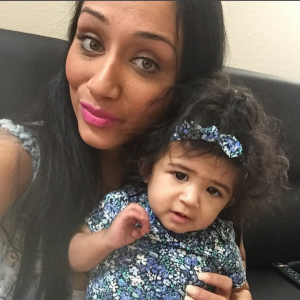 Meet 31 year old former nursing student-turned model and Houston-native, Nia Guzman-Amey (who also goes by "Nia Gonzalez") and her baby girl, 9 month old Royalty. Who is Nia? Well, it depends on who you ask: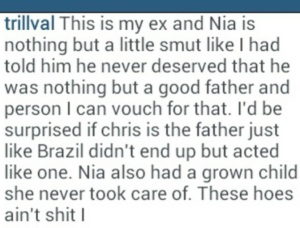 According to Valeria Marquina, a 22 year old college grad claiming to be an ex of Nia's ex, Nia is a "smut" who sleeps with rich men, gets pregnant, and doesn't take care of her children. Valeria's story doesn't seem too far-fetched. At the age of 20, Nia married and conceived another child with 36 year old Terry Amey. More on that below…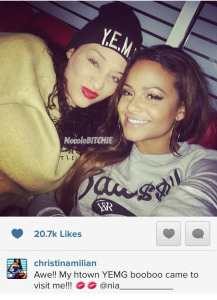 Ask the blogs, she's a model who was once signed under Y.E.M.G. music label. The label is ran by Jas Prince, the ex-fiancé of Christina Milian. Christina is best friends with Chris's girlfriend, Karrueche. It seems they were all "friends" at one point in time. Nia has even posted pictures of Jas Prince and baby Royalty, referring to him as Royalty's uncle, as reported by NecoleBitchie.com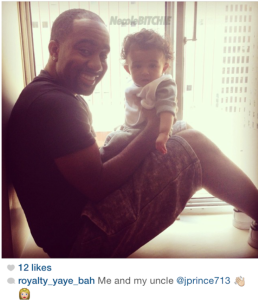 Nia has since deleted her Instagram page: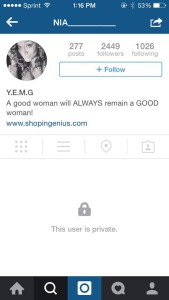 Here, Nia is seen standing next to Chris's girlfriend, Karrueche: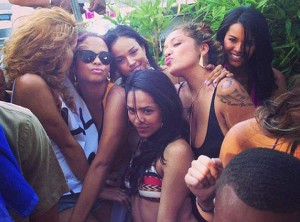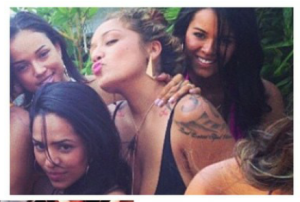 Here, Nia is with Chris (top) and huddled between Christina and Karrueche: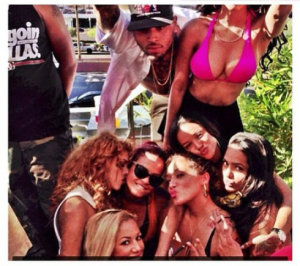 Ask her ex-husband, he'll say she's a good mother.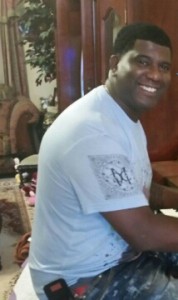 Terry Amey, the now 47 year old former husband of Nia and father of their 13 year old daughter, is a logistics coordinator for an oil and gas company. Terry, who claims he had no idea his ex-wife was involved with Chris Brown, sat down for an exclusive interview with Bossip to talk about the controversy surrounding his ex-wife:
On being the "missing link" to this story and divorcing Nia when he found out she was pregnant by another man:

"I am the missing link," he said, "because of the simple fact that I was married to her when she got pregnant….I filed for divorce because Nia was pregnant, but I never did ask who the father was," he added. The 47-year-old said the divorce was finalized five months ago, and Guzman Amey now lives in Houston with their teen daughter and Royalty.

On wanting to meet Chris Brown:

"We've got to push forward so that my little girl and his little girl can grow," Amey exclusively told Bossip Thursday. "I don't know Chris Brown, but in the upcoming days, I need to talk to him. We're sharing something that's important. Our two little girls."

On Nia's boyfriend, known on Instagram as @royalty_yaye_bah, who claims Nia told him he was the father of Royalty: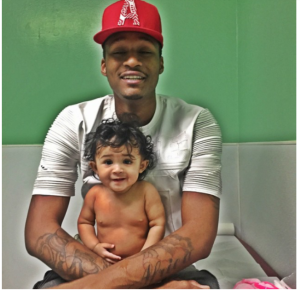 "He doesn't know what he's talking about. He needs attention, he's an upcoming rapper. I'm not an upcoming anything. I know my family."

On his relationship with Nia now and Nia still not confirming her involvement with Chris:

Guzman-Amey last talked to the divorced dad a few days ago, and Amey said he hasn't yet spoken with her about Chris Brown fathering Royalty. "If you speak to someone out of anger, you'll say the wrong thing," he told BOSSIP. "There shouldn't be a fight when children are involved…. She's a wonderful mother, and what she does in her spare time, that's her spare time…I'm grateful for meeting her," he said. "At the end of the day, he's [Chris] got a beautiful little girl, and I've got a beautiful little girl."
The boyfriend of Nia had also been running an Instagram page for baby Royalty. When news broke that Chris could be the father of the child he'd been raising, he posted this on Instagram: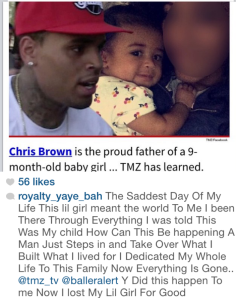 Now the question remains: is Chris the FATHER? Terry, the ex-husband, believes so. Nia's boyfriend does as well. Kae all but confirmed with this tweet announcing her breakup with Chris: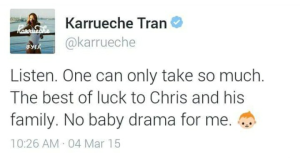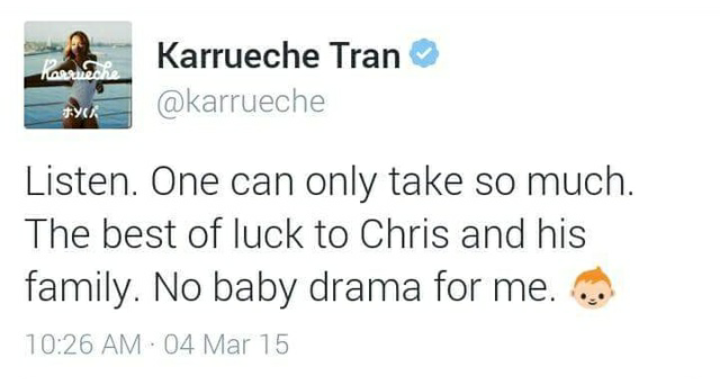 And of course, social media had their say: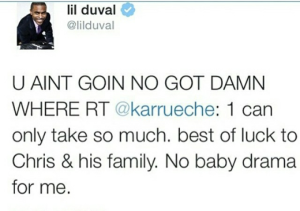 Chris Brown's friend, Moe (pictured with Karrueche) showed no sympathy for her: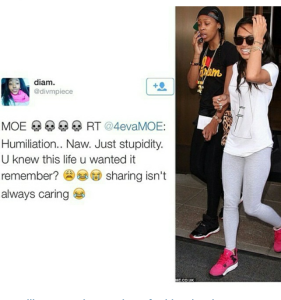 Diddy, however, being somewhat of a mentor for Chris, posted this message seemingly for Kae: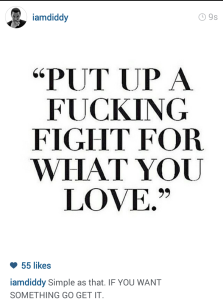 Diddy has helped Chris's relationships before. After Chris assaulted then-girlfriend Rihanna in 2009, Diddy admitted to letting Chris and Rihanna stay at his home in Miami to work through their problems.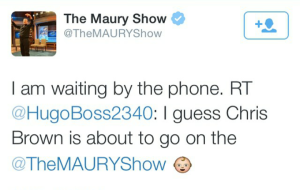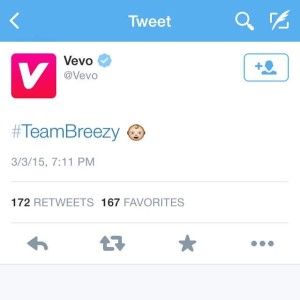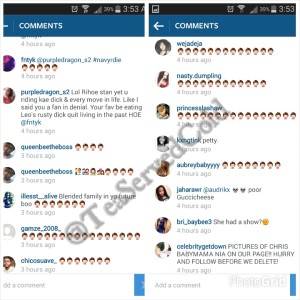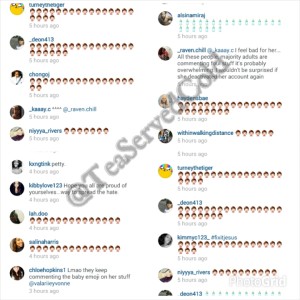 When the news broke, Kae's followers commented baby and baby bottle emojis under all of her pictures on Instagram. Kae's bestie, Christina, stood up for her friend: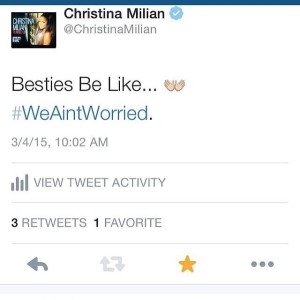 Singer John Legend's wife, Crissy Tiegen, who's known for taking shots at Chris, tried to get in on the tea, but got an unwelcoming message: she was BLOCKED on Twitter by Chris Brown: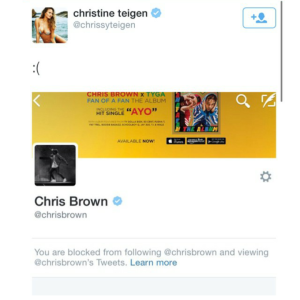 The only ones left to confirm are the alleged parents themselves, Chris and Nia. If and when they do, the Tea Maker will be watching…
[UPDATE]
Chris Brown didn't confirm or deny paternity, but he did issue a response… in a way that only Chris can. Fans of Chris kept asking him under his Instagram post for a response on the paternity of his alleged child and Chris had THIS to say: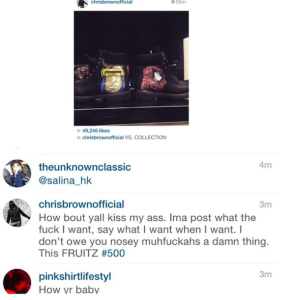 Chris's mother, Joyce Hawkins, also got interrogated by fans and she issued a response via Twitter, saying: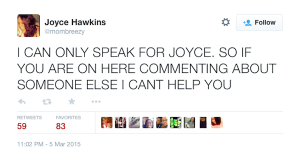 Meanwhile, Chris's nemesis, Drake, is somewhere on a beach with Bernice #unbothered….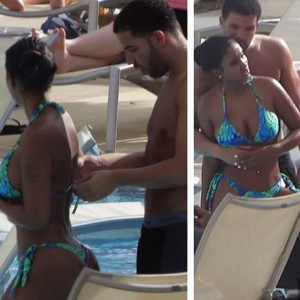 As always, The Tea Maker will keep you posted….