8. 50 Shades of Grey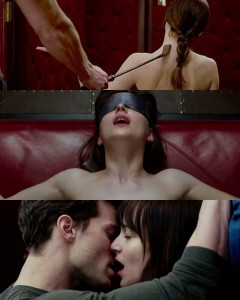 The 2011 erotic novel came to the big screen on Valentine's Day 2015 and showed the world why it was the fan favorite among middle-aged moms in America. The film adaptation of the novel chronicled the relationship between timid virgin, Anastasia Steele and controlling sex freak Christian Grey. The rated-R hot and steamy film rivals softcore porn and has grossed over $500 million worldwide and launched a merchandizing empire of sex toys, cosmetics, lingerie, jewelry, and fragrances. I've seen the film and let's just say, I'm ready for the sequel!
7.Hoverboard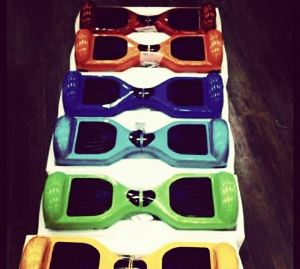 After airports banned them, police restricted them, and Amazon urged customers to return them, the hoverboard has easily become 2015's product of the year. Earlier versions of the self-balancing electric scooter were released years ago. However, the hoverboard gained popularity in 2015 after YouTube vloggers posted reviews of the scooters.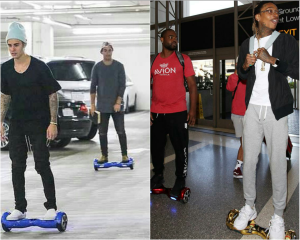 Immediately thereafter, celebs like Kendall Jenner, Young Thug, and Chris Brown began using them at events, at airports, even while strolling through their neighborhoods. Hoverboards quickly replaced walking and became the source of comedic viral videos as virgins to the scooters attempted to use them… And failed. Even legendary boxer Mike Tyson took a tumble while trying to do tricks on the board. Hoverboards were the must-have item this holiday season and retails between $285-$499 at major retailers.
6. #TyshawnLee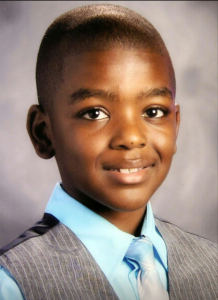 The story of Tyshawn Lee, the 9 year old boy from Chicago who was the target of gang violence, dominated headlines as one of the most gruesome stories of the year. On November 2nd, Tyshawn was playing with his basketball in an alley near 80th and Damen. Around 4:15 pm, he was reportedly approached and interrogated by members of a gang rival to that of his relatives. The gang members questioned Tyshawn, and when he couldn't give them answers, he was shot seven times in his torso and once in his head.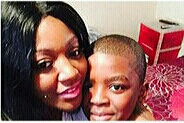 Although Tyshawn's funeral was paid for by Father Pfleger of Saint Sabina Church, a GoFundMe account was set up to fund Tyshawn's funeral and gained $30,000 in donations. According to Tyshawn's father, Pierre Stokes, Tyshawn's mother, Karla Lee, spent the donations on a 2015 Chrysler 200, a Gucci shopping spree and her relocation to Las Vegas the day of her son's funeral. Read more about it HERE.