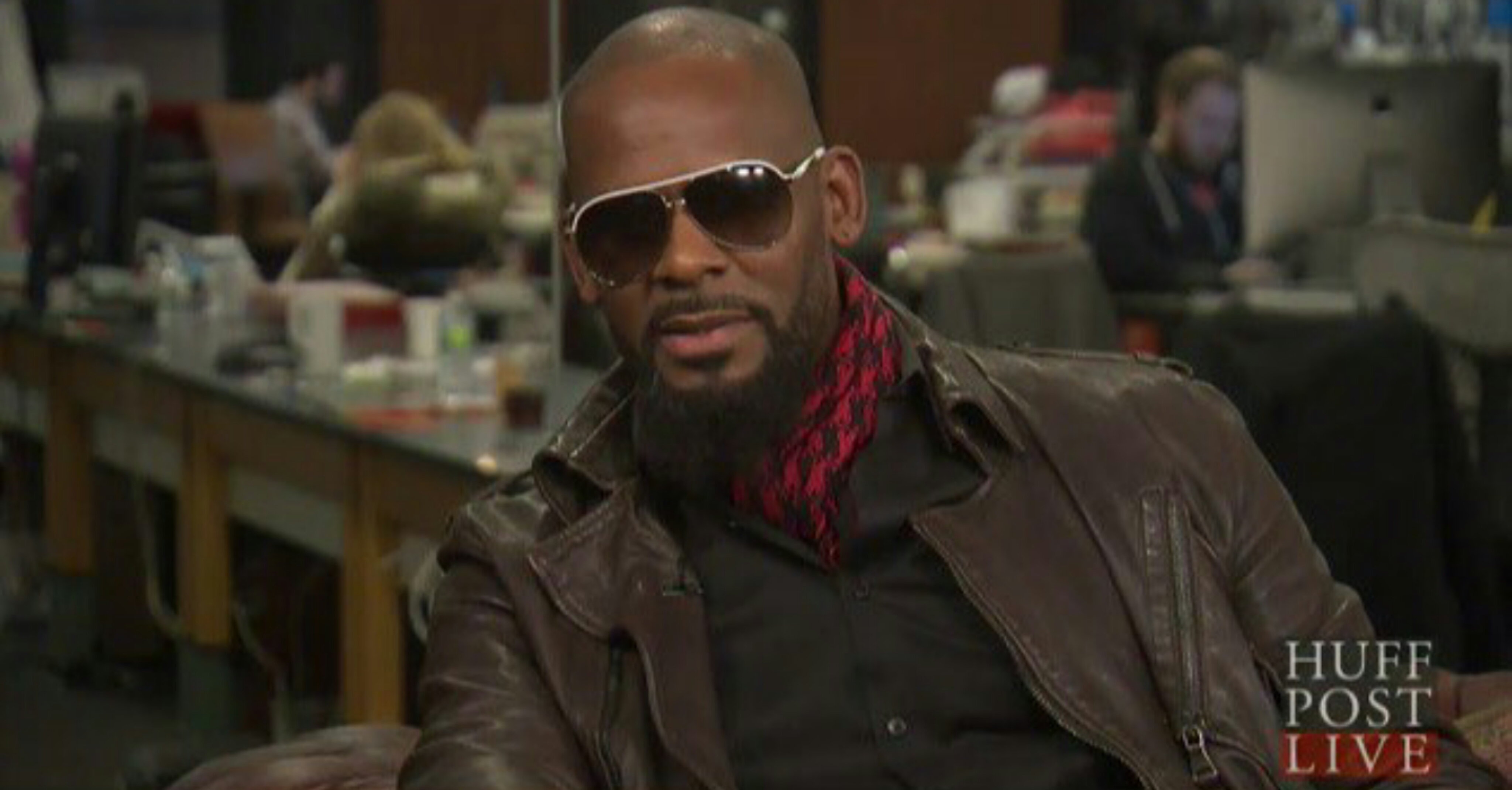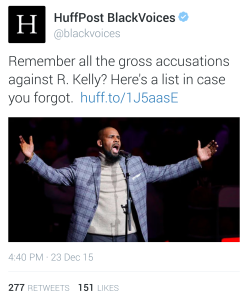 After R.Kelly walked out on his Huff Post Live interview, the people over at Huffington Post did a little digging into his past, and for those not too familiar with R.Kelly's history, the news is shocking.
R. Kelly walked out of his interview with Huff Post Live after the host correlated Kelly's past statutory rape allegations to his lack of album sales. Many viewers felt the host attacked R. Kelly on a thirteen year old allegation. As a response, Huffington Post listed all of Kelly's past sexual affairs with underage girls to show his crimes against underage girls are far more consistent and recent than we'd previously thought. Here is a complete rundown via Huffington Post's Black Voices:
After meeting singer Aaliyah Haughton when she was 12, R. Kelly married 15 year old Aaliyah when he was 24 by faking her age in a marriage certificate in 1994.
In 1996, Kelly was sued by Tiffany Hawkins, who alleged she had sex with a then-24 year old Kelly when she was 15. Their relationship ended when she turned 18. She settled the lawsuit with Kelly and signed a confidentiality agreement.
During Hawkins' lawsuit, her friend served as a witness, who also as a high school freshman messed with R. Kelly. She was 14 at the time.
Kelly picked up 17 year old Patrice Jones the night of her prom, impregnated her and paid for her abortion. He promised to teach her about the music industry. She later sued him in 2002.
He was sued in 2001 by Tracy Sampson who had sex with Kelly when she was 17.
Kelly recorded himself twice with different underage girls, one tape leaked in 2001 and the other in 2002. The 2002 tape involved the girl he peed on & lead to his arrest.
The girl he peed on was reportedly his goddaughter
Montina Woods sued R. Kelly for a third sex tape she said was recorded without her knowledge.
In June 2002, police found photos of Kelly having sex with underage girls. Since they were obtained illegally, judge dismissed them.
Lisa Van Allen testified that while underage, she and Kelly's goddaughter slept with Kelly during 2008 trial.
Kelly's brother Carey Kelly admitted R. Kelly was the man peeing on the girl in the tape.
Kelly dated 21 year old Maxine Daniels, who he'd known since she was 7. She's the daughter of his publicist who QUIT when she found out.
He also hit his ex-wife, Andrea Kelly while they were married.
Huffington Post's reporter and author of the article, Tyler Kingkade, noted why the public hasn't reacted to Kelly's numerous crimes and how he's been able to get away both legally and socially without regard: because his victims were Black. Kingkade added a personal note from Chicago Sun-Times reporter Jim DeRogatis, who covered R. Kelly's crimes in 2013 on the judicial system's disregard of Kelly's crimes:
"Nobody matters less to our society than young black women. Nobody. They have any complaint about the way they are treated: They are 'bitches, hos, and gold-diggers,' plain and simple. Kelly never misbehaved with a single white girl who sued him or that we know of."
To read the FULL article on R. Kelly's reported underage sex crimes, CLICK HERE.