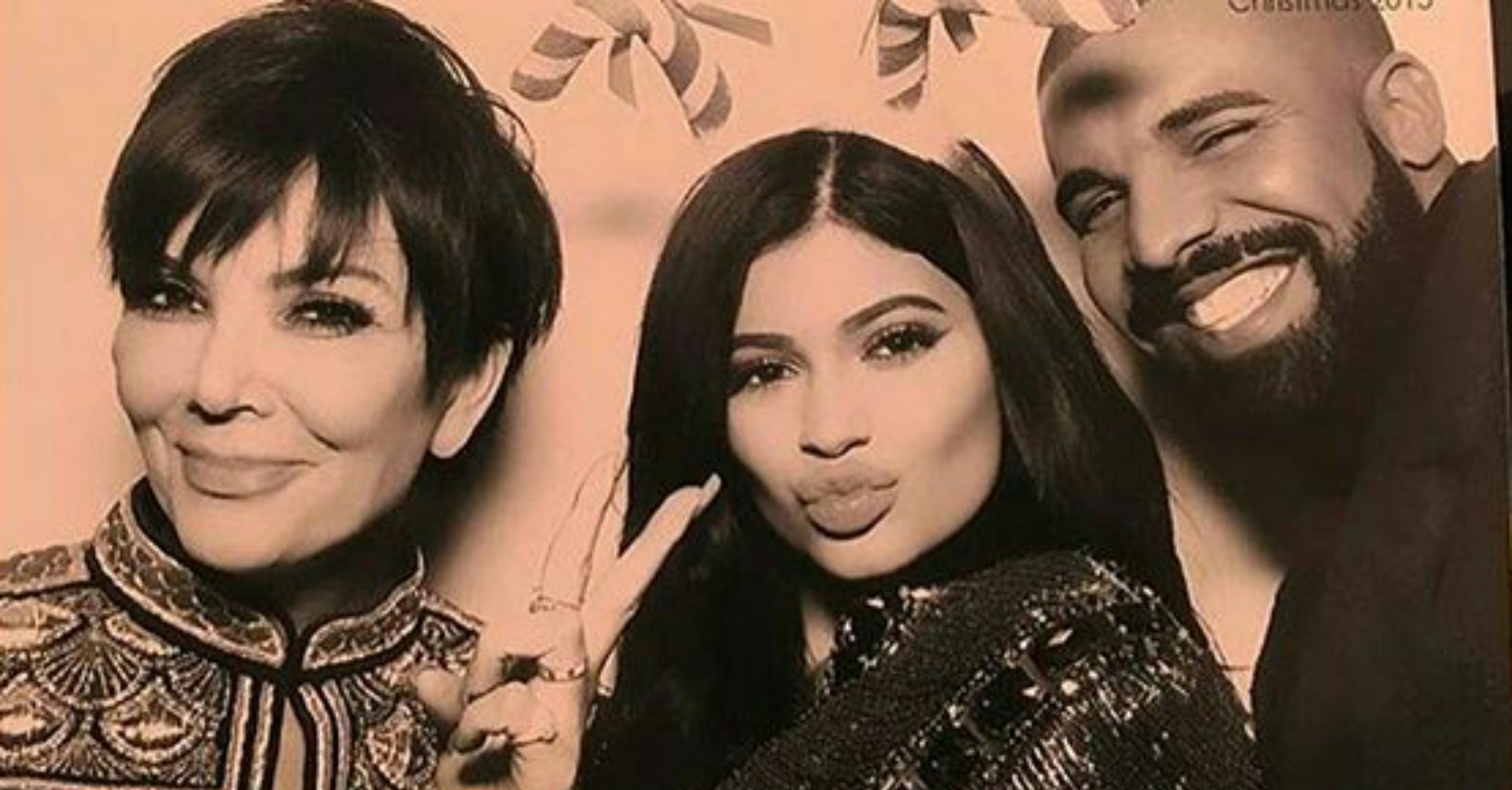 The holiday season has brought the end of celebrity engagements, rekindled flames, pregnancy announcements, and newfound frienships in the unlikeliest of pair. Check out this year's Christmas Round Up, Celebrity-Style:
Shad Moss, aka Bow Wow, spent his holiday season with his ex and mother of his daughter Shai Moss, Joie Chavis. Shad previously posted on his Instagram that he wanted to be with his BM Joie over his on-again-off-again fiancé, Erica Mena, former star of Love & Hip Hop.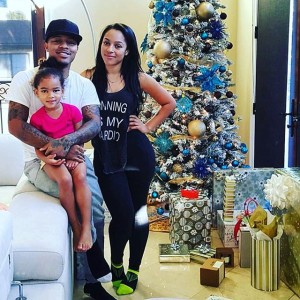 Shad spent Thanksgiving with Joie and showed fans he also spent Christmas with her and their daughter. Though Joie says she has no plans to get back with Shad, she was feeling the holiday spirit on Christmas and attempted to whip up a holiday feast in Shad's kitchen. Check out his hilarious response BELOW:
Shad's ex-fiancé took a page out of Shad's book and spent Christmas with her ex and baby's father, Raul Conde and their son, King.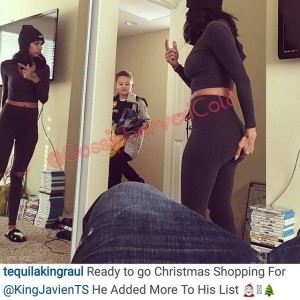 Raul is the same man Erica cried about in interviews for years over how he physically and mentally abused her. Erica once said, back in her video girl days, Raul would show up on set and beat her inside her dressing room trailer, strip her naked and toss her outside of their apartment in the middle of the night, and spit in her face. Guess they're a happy family now.
Speaking of exes and baby mamas, rapper Future spent Christmas with three out of his four children, his baby's mother, Brittni Mealy, and Brittni's older son whom Future considers his own: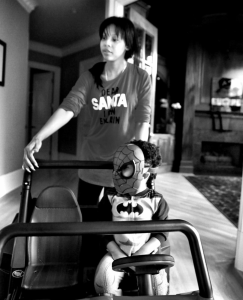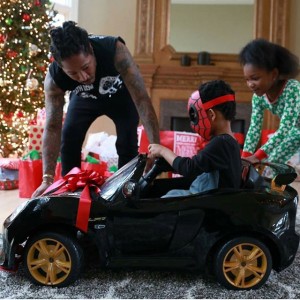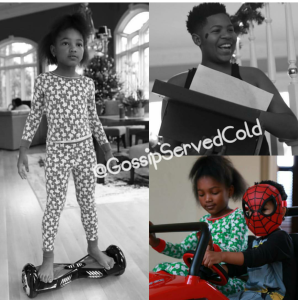 Future's youngest son, Baby Future, spent Christmas with his superstar mommy Ciara, her boyfriend Russell Wilson, and Ciara's family: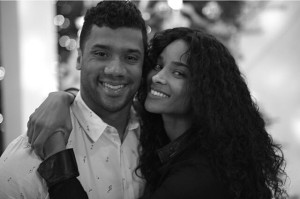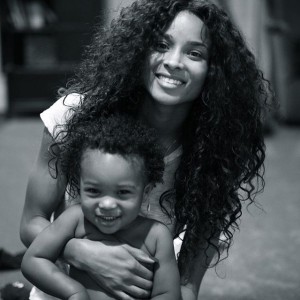 Ciara's dad gifted her baby boy with a piece of arm candy. Ciara's father is also a father figure for her son and stayed with Ciara during the first months after she gave birth, while Future was touring in Europe with Brittni: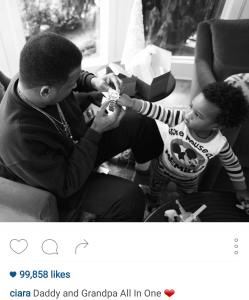 Future's BM Brittni also showed off their arm candy Future gifted her and their kids: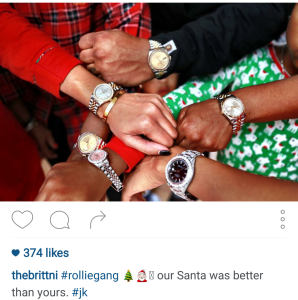 Is that shade I sense in that caption, Brittni?
Out of all of rapper Fetty Wap's numerous women, he decided to spend Christmas with baby's mother #1, Ariel Reese. He and Ariel were high school sweethearts and continue to have a strong bond, according to Reese. They share a 4 year old son named Aydin: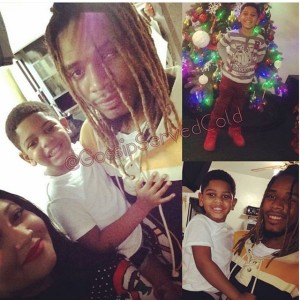 I'm sure Fetty dropped some gifts on Reese as well. The Nicaraguan Jersey girl has been laced with gifts all year long by Fetty, including two brand new cars.
After I broke the news of Fetty spending the holidays with Ariel, baby mama #2 Lezhae told his fans she didn't care that Fetty didn't spend Christmas with their daughter Eliza because Eliza's first Christmas was great without him: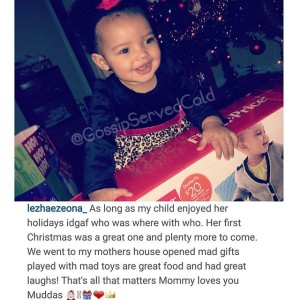 Fetty's boo in Harlem posted her gifts from Fetty on her Instagram page. He couldn't be there the day of Christmas, but he made sure she got her gifts: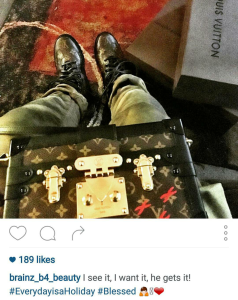 Fetty's "Atlanta Bae", Alexis Sky also posted a note to his fans regarding Fetty spending Christmas with Ariel and not her. I take it Fetty Clause didn't drop gifts at her house this Christmas: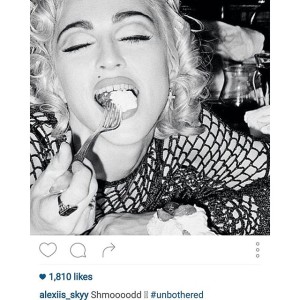 Keeping Up With The Kardashians star, Kris Jenner threw her annual holiday party on Christmas Eve and all of young Hollywood came to party: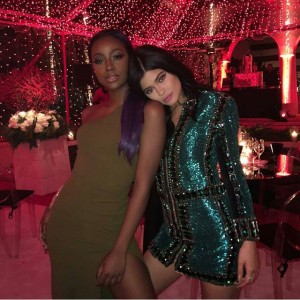 One star who I thought I'd never see at a Kardashian party is Drake! He and Tyga engaged in a very public beef after Tyga called Drake "fake" in an interview and Drake tried to get at Tyga's girlfriend, Kylie Jenner on Instagram. They've either since mended their friendship or Drake's still plotting on Kylie: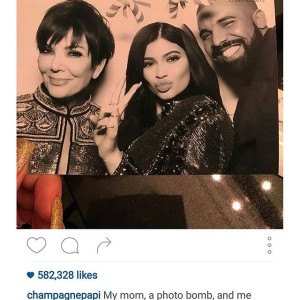 New star of the upcoming reality show, Growing Up Hip Hop, Angela Simmons spent her first half of Christmas with her mom and other siblings on her mom's side including Vanessa and Jojo Simmons: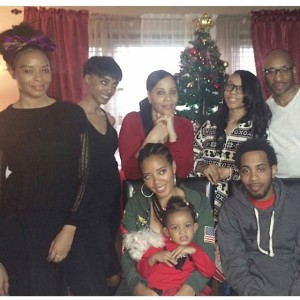 Kimora Lee took her boys Kenzo and Wolfe Lee to see Santa Clause while Santa popped up at Mariah Carey's home for her twins Moroccan and Monroe: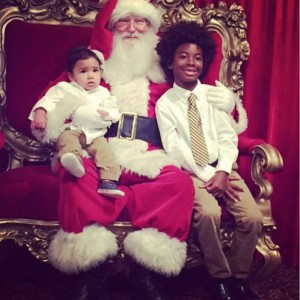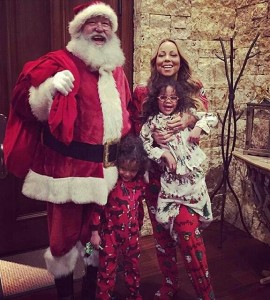 T.I.'s wife Tameka "Tiny" Cottle-Harris announced she's pregnant with the couple's 7th child:
T.I. has three teenage children, Messiah, Domain, and Deyjah, from previous relationships and Tiny has a 19 year old daughter, Zonnique from a previous relationship. The two share sons King and Major together.
Check out more of the stars celebrating Christmas with their loved ones and a special message from Kevin Hart, his kids and his fiancé BELOW: