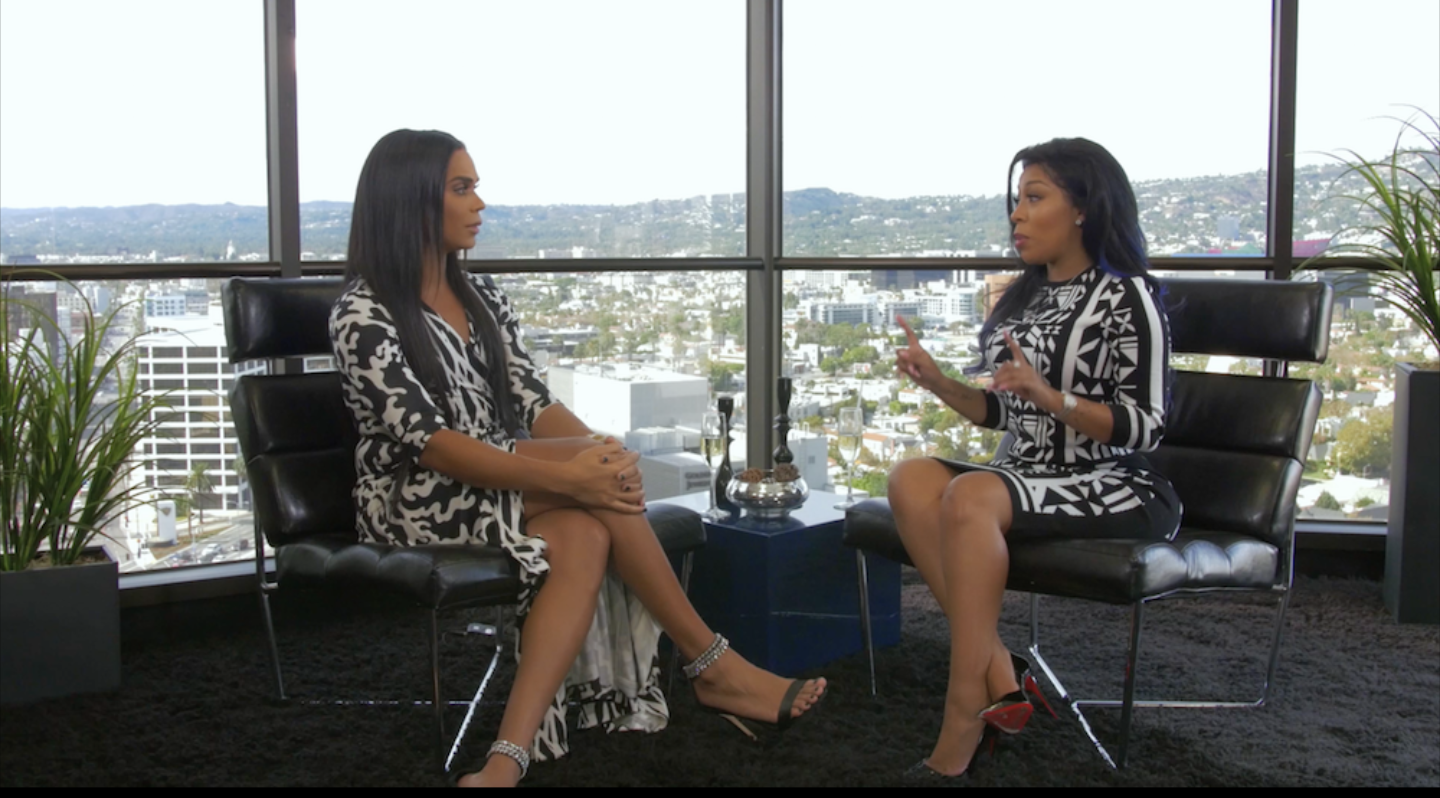 Did you know every month, K. Michelle gets on Twitter at 3 or 4 o'clock in the morning & replies to all of her fans? Did you know she joined a DM group on Instagram with about 20 of her hardcore fans, whom she knows by name, and talks to them like you do your girlfriends? Did you know the Florida A&M graduate actually got into law school?!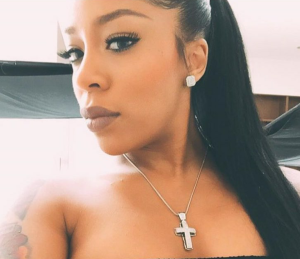 Earlier this month, the Memphis native sat down with B. Scott and opened all the way up on everything you wanted to know, and revealed some things you probably didn't know about the singer.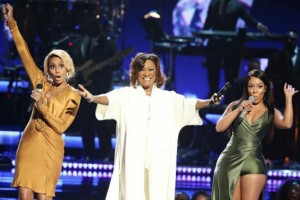 K. Michelle also explained her longstanding beef with Tamar Braxton, which started a few years ago after Tamar gave her two cents on K. Michelle's history of domestic abuse.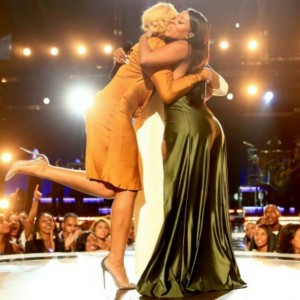 Tamar tweeted she thought K. Michelle was lying about being abused and a war of words ensued over the next couple of years. The two eventually made up this year by taking the stage together, but not before K. Michelle gifted Tamar with a nickname that would haunt her for years: "Muppet".
K. Michelle explains how she felt while watching Tamar break down on The Real daytime talk show after being called a Muppet on social media by thousands of fans (she has no sympathy for Tamar), on the backlash she got from Black women after dating Idris Elba, and how appearing on Love & Hip-Hop: Atlanta got her disinvited from the Billboard Music Awards. Read and watch some of the highlights BELOW :
On Supporting Tamar, but Never Forgiving Her:

"You know, It's unimportant. let's just say this. I don't think I'll ever get over women telling me that I was not abused. I want to get over that. I don't forget or forgive.

I supported the first album, I bought this one. She is R&B and I am R&B. That is the main goal — to make sure that Black women take back our [music] and that we are allowed to sing R&B. There is no beef."

On How She Felt Watching Tamar Break Down On The Real Daytime Talk Show Over the "Muppet" Nickname:
"I didn't feel anything. I'm just being honest. I didn't feel anything in that moment because I know why. I know I didn't just come out — I'm always in my little corner until you make me come out swinging. Yeah, I didn't have any sympathy. I wish I did, but you're a product of your reality and what is happening in your environment. No one had any sympathy for me when I was telling my story about being drug across the floor. No one cared. Toughen up. I learned in this world that no one cares. People care for entertainment, no one really cares."
On How Love and Hip Hop: Atlanta Affected Her Career:
"It paid off a lot for me, but at the end of the day a lot of things got overshadowed. Like, the fact that I am a college graduate, like the fact I did get in law school. All they saw was me fighting. All they see are these little clips of you and they take that as your whole being, and your whole character, and that's who you are."
"Love and Hip Hop made people pay attention to my music, but it also made the politics of the music industry more difficult. [It allowed] those people giving out those awards, those people giving those records to pre-judge me and keep me in a reality box."
"In 2014, Billboard said I was the number one selling R&B artist — the wrote it up, reported it — but they didn't invite me to the billboard awards. They named my album cover #6 the best album cover of the year — and I was not invited to the Billboard awards."

"I think one, it's because of my race and being a black woman in the business. And, I think two it's because of reality."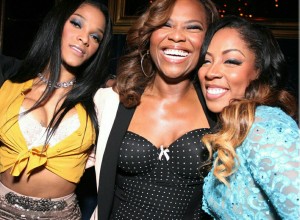 On the Backlash From Black Women After Dating Idris Elba: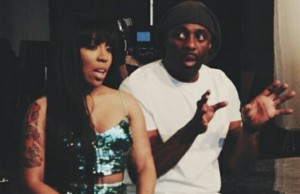 "I thought it was disgusting, the backlash that I got from Black women. My whole career, the women that I fight for have been the women that attack me. And, it's crazy — because when I told about my abuse, Black women attacked me. And they said I was a liar. And then when the reports came out (that K. Michelle was actually abused), [they'd say] 'oh, I always believed you!' That doesn't heal that scar that you called me a liar for two years and I'm trying to be a role model."
"So, when it got to Idris, I'm once again [getting attacked]. We'd probably would still even be close friends, but I came out — and it wasn't for no album sales because I write about every man I date. And he knew that. He even said that to me, in my face! 'You write about every man,' [he said]. And I said 'Yeah, I'ma write about you too. YOU determine the song. You determine if it's good, you determine if it's bad.'"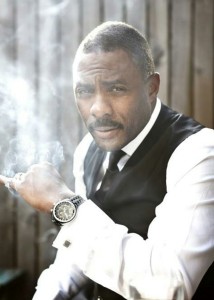 "We parted on mutual terms, so I never bashed have him and I never will. When I sang about what it was — it was Black women. They were @ing him, and were like 'Ew, she's not good enough for you.' It was bad, they'd [say things] like 'Ew, he would never,' or 'Ew, why are you dating someone like that?'"
"Look, I'm a very educated woman. You don't know how I am behind closed doors. You don't know that through everything with this man, through his father passing — I was there. I was the woman. I was strong. I didn't know — I wasn't breaking up a home — I didn't know about that or anything. But, instead of women being like 'Wow, our idol, you know, the man we put on this pedestal is human!' they automatically, as always, attack the woman. They say 'Oh, you're a home wrecker! Oh, you're lying! This never happened,' like I lied about an 8-month relationship."

On Her and Idris' SEX LIFE:

"It was great sex, I think because of the passion. The passion of the friendship, more than anything. Me, I'm really mental with sex…like, you could have a big ding-a-ling or something and it doesn't [do it for me]. You can have this, you can have that, but it has to be here [mental]."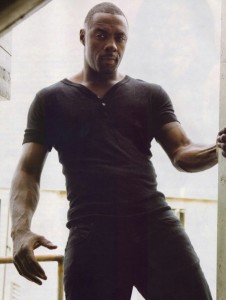 On Dating A Celebrity:

"He's normal to me. I don't see that. That was one of my best friends. He has the same issues as every other man."
K. Michelle also discussed getting butt downsized with B. Scott. 
K. Michelle also discussed her beef with rapper Azealia Banks, who popped off on Twitter after K. Michelle canceled their tour, on battling depression, and how her son Chase really feels having a famous mommy. Watch her answer fan questions BELOW: