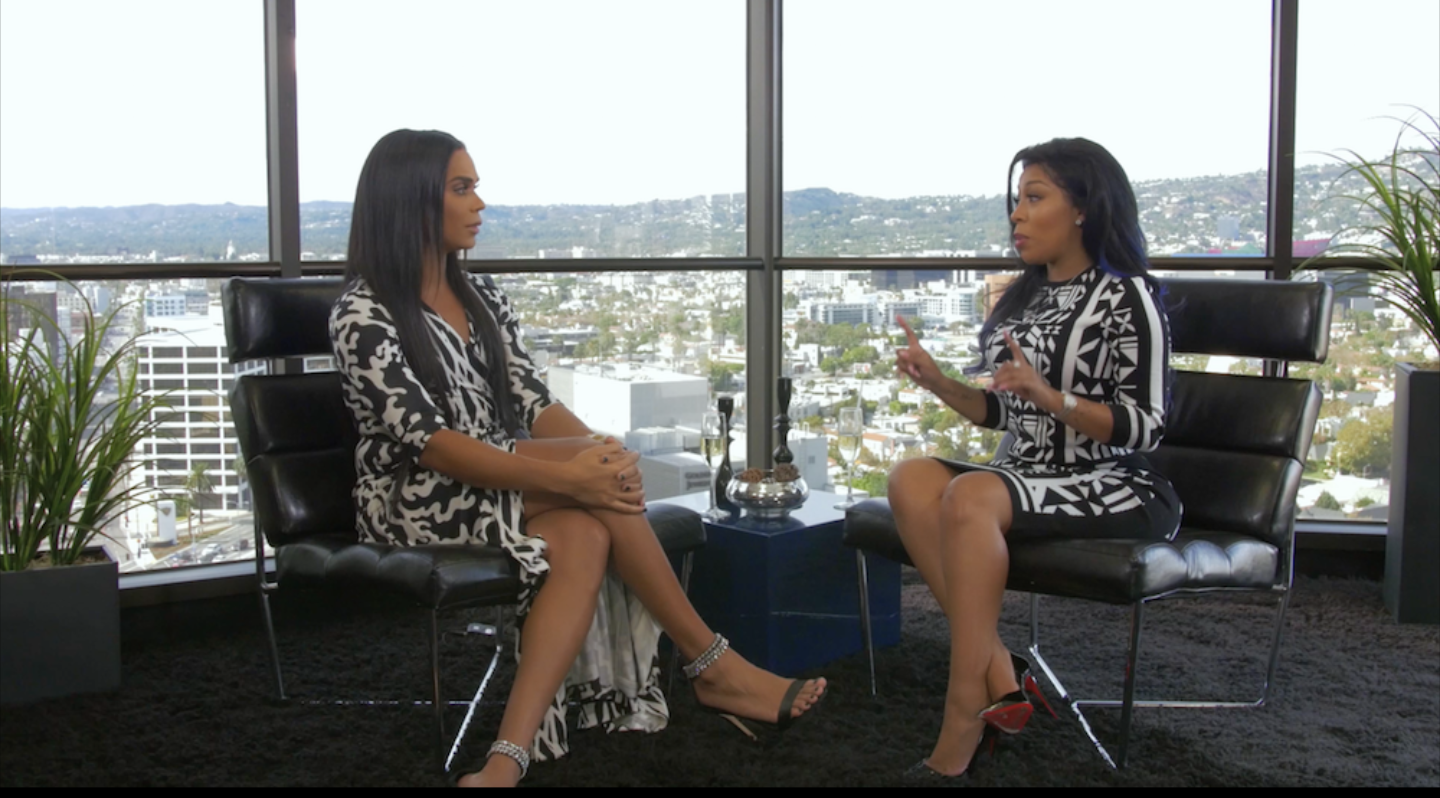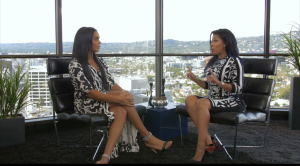 "I want my normal shape back!"
Bootylicious singer K. Michelle sat down with B. Scott to discuss her plans of getting her infamous rump downsized due to it holding back her acting career. Though she's always had a big butt, says K. Michelle, she wanted a more exaggerated shape and underwent a fat transfer, also called a Brazilian Butt Lift or BBL, where fat from your stomach, back, arms, and other undesirable areas are sucked out via liposuction and reinserted into your butt, hips and thighs.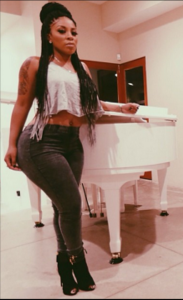 K. Michelle says she loves her shape, but it's getting in the way of her coins! She also addressed recent rumors of getting a facelift and her skin bleached, as well as offered advice to women wanting butt enhancements:
On Recent Plastic Surgery Rumors:

People make up these stories everyday,[that] I'm doing something to my body. I get my regular fillers, I got my bags [under the eyes] taken out, but I haven't had a facelift or anything like that.

I'm not bleaching [my skin].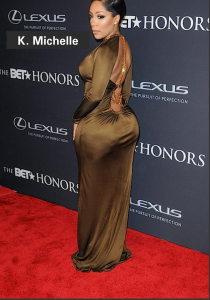 On Being UPSTAGED By Her Butt:

I can't wear designer clothes. It's always a problem when it comes to designers and like when they have to get stuff to fit my body.

I have like movies and different things [I'm working on], and I was having a real conversation with Tyrese — we're really like great friends. I was telling him about my butt, how I hate being typecasted because my bottom is so heavy — not saying I don't love myself, but…you know.  For me, I want my normal shape back.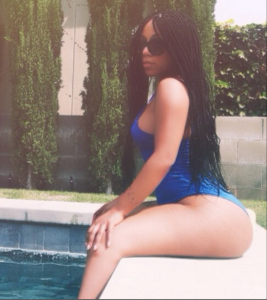 On Being Typecast By Hollywood Because of Her Butt:

For me, and my career right now, and me doing business — I don't need to have a man looking down at my ass when I'm trying to talk numbers. I don't need to not be able to get the role. Like, I wanna be in Jurassic Park!  Let me be in Jurassic Park! I don't need to not be able to run through Jurassic Park because my ass is too heavy. Before the dinosaurs come to eat me, I need to be able to go!

On Why She Got Her Butt Enhanced In The First Place:

I just wanted it. I wanted that shape. That's the shape that I wanted. I wanted to look like that. I think the older you get, you get tired of having to hop into your jeans!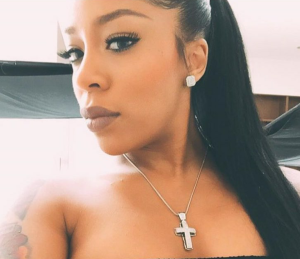 On Advice To Other Women Wanting A Butt Enhancement:

I would say if you have the coins to put it in, have the coins to take it out. That's really what I would [say], because it might be a phase! I would tell [other girls], don't go and do what you see people doing. But, if that's what you want to do — if that's the body you want — go get the body you want! Nothing is wrong with it. But, if you won't want it anymore — you just don't want it anymore.
An over exaggerated shape of the big butt with a small waist has become popular over recent years. Reality stars such as Kylie Jenner and Skyy from Black Ink Crew have even partaken in it. That shape is on just about every Instagram model, leaving other women feeling underdeveloped.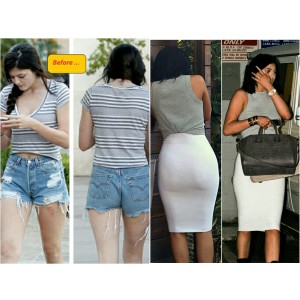 As K. Michelle points out, the decision carries more than just health risks, it can also stop your career before it begins. Though her butt has helped her standout in the music industry, it's hindering K. Michelle from marketing herself fully as a brand, instead of just a singer. Take heed, ladies. If your shape isn't stopping you from making money or making love, let it be.
Why fix something that isn't broken?
Listen to K. Michelle discuss her plans to get liposuction on her butt BELOW: