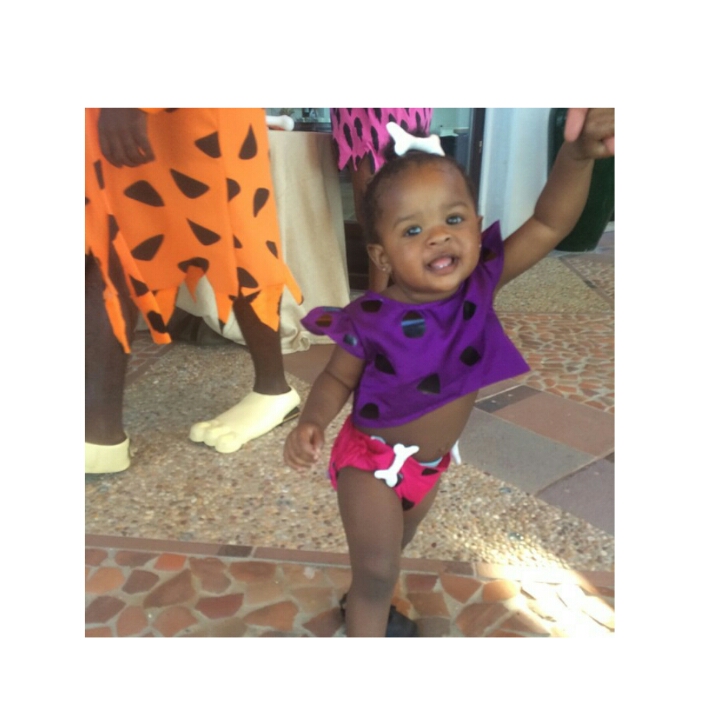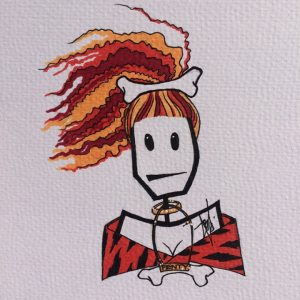 While the rest of the world flocked to NYC for Hot 97's Annual Summer Jam, Rihanna, along with her family and friends, trekked to the top of the Hollywood hills to celebrate a milestone in the family: Majesty's FIRST birthday! Majesty Nova Burke has been seen everywhere with her #AuntyOhNana Rihanna since she's been born, from movie premieres to private jets. Today her family celebrated her first birthday with a Flintstone-themed birthday affair, with Rihanna posing as "Thotty Pebbles" and Mama Fenty as Wilma. Check out the videos and party pictures below of Majesty's extravaganza, which came complete with a giant purple balloon Dino and a Black Gingered Pebbles birthday cake: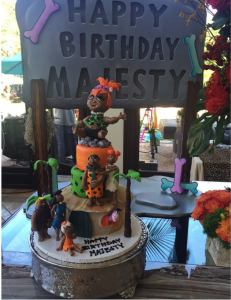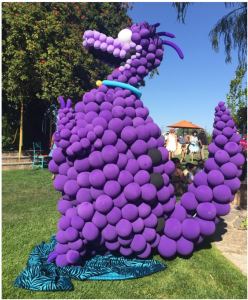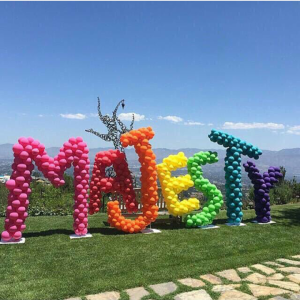 The Birthday Girl and her parents: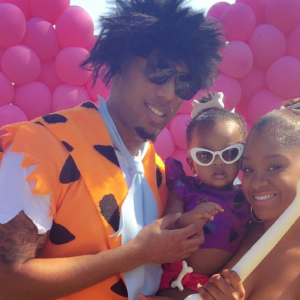 Papa Flintstone setting up decorations: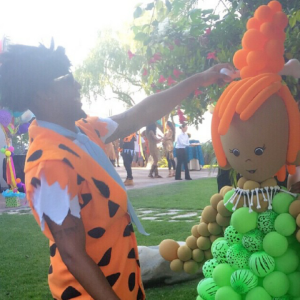 Majesty and Nicolettea: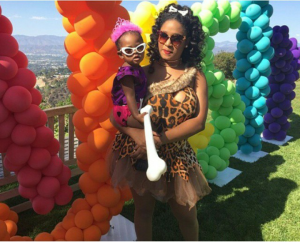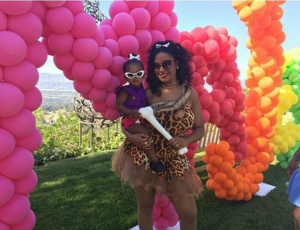 Mama Fenty as Wilma: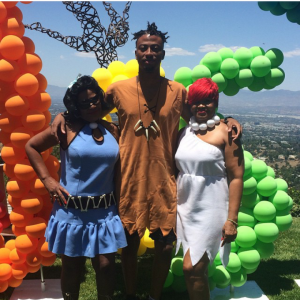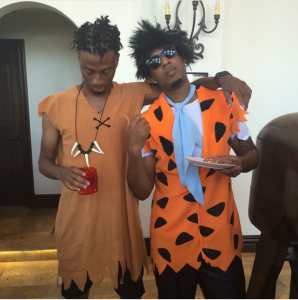 Rihanna as Thotty Pebbles: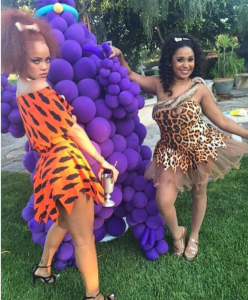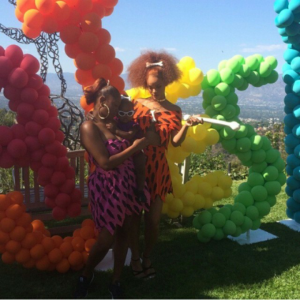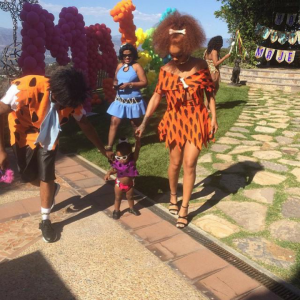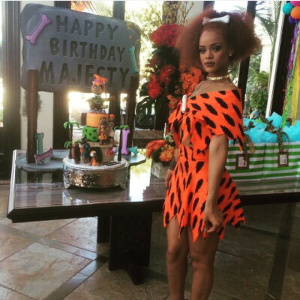 M. Dollas was in the house!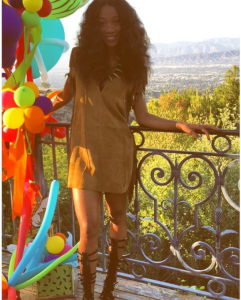 Melissa and Rihanna do Rich Homie Quan's Hit It From The Back Dance:
Majesty gets kisses from Mommy and Riri: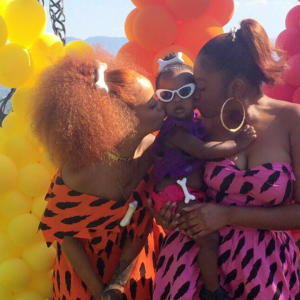 The Fentys sing "Happy Birthday" to Majesty:
Then, they sing it the Black Way LOL!
Somebody got Baby Fever….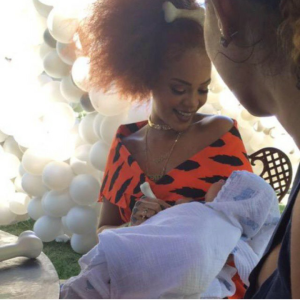 Happy Birthday, Majesty!!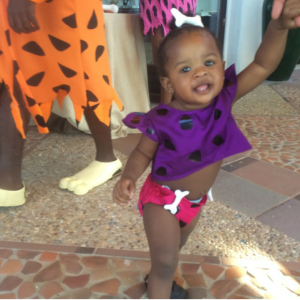 Picture Credit: Instagram