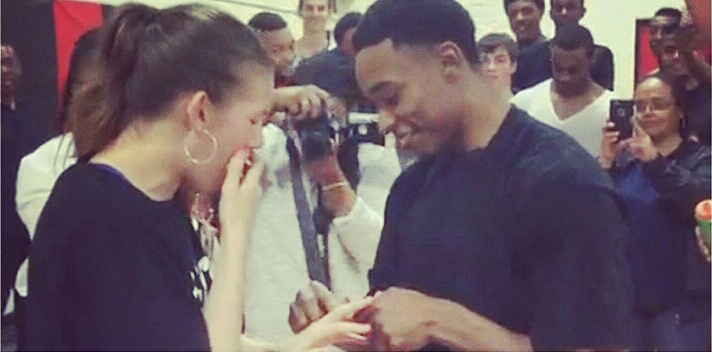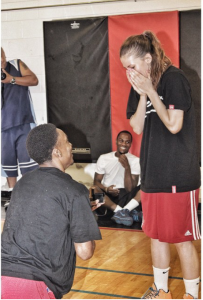 Get your tissues ready!
In what's being pegged as "Real Life Love & Basketball" comes this amazing marriage proposal by pro-basketball player Alex "Superman" Johnson to his girlfriend Brey "Brey's Choice" Dorsett, who also plays in the pro leagues. Both athletes played college ball in North Carolina, with Dorsett playing guard at UNC Greensboro and Johnson as point guard at NC State. Johnson now plays for the Saint John Mill Rats of the National Basketball League of Canada and Dorsett has recently been drafted into the pro-leagues as well. Johnson also made history in 2013 by becoming the first native Canadian to be the No.1 draft pick in the league after being selected by the Ottawa Seahawks.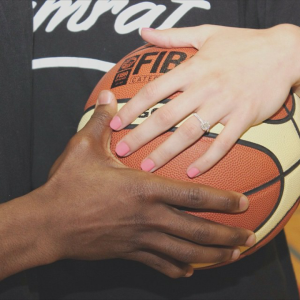 The ingenious proposal starts out as the couple playing a game of one-on-one and it doesn't look like Superman is taking it easy on Dorsett, as he scores twice effortlessly. When he goes for another layup, he falls to the floor, faking a leg injury. It seems Dorsett can tell he's faking it,  as she doesn't immediately stop to help him. His friends, however, rush on the court to help Johnson as he drops on his "injured knee" and asks Dorsett "will you marry me?"
Awww!! Watch the amazing proposal take place BELOW: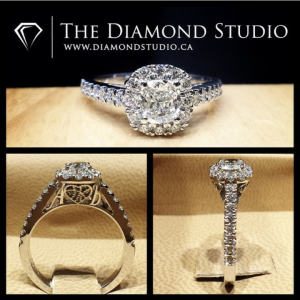 Even more impressive than the proposal is the RING! Dorsett showed off her engagement ring on her Instagram page, which comes custom made by The Diamond Studio in Toronto with a heart-shaped basketball under the stone, along with their first name initials. Are there any more pro-athletes like HIM out there?! I'm looking for him (Future voice) lol! We wish the soon-to-be Mr. and Mrs. Superman Johnson the best!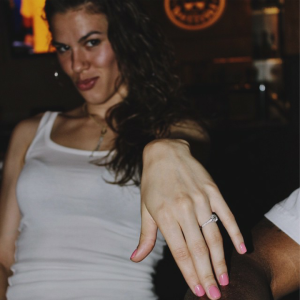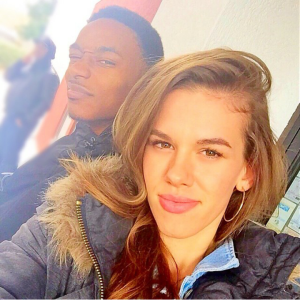 Picture Credit: Alex Johnson's and Brey Dorsett's Instagram pages