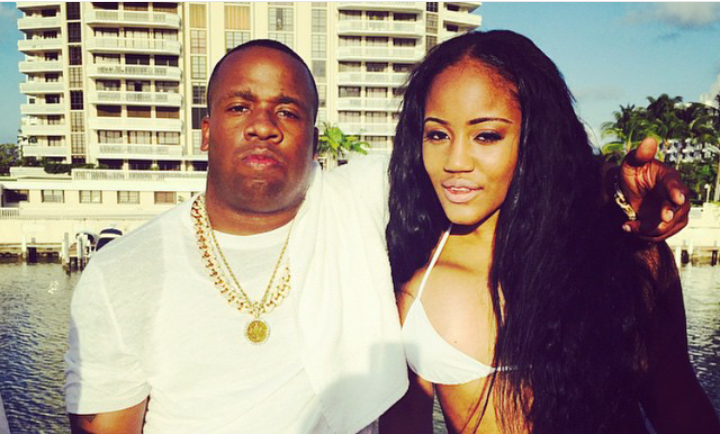 It's Memorial Day Weekend and you know what that means: PARTIES! Celebrity-hosted parties, that is. Your favorite celebrities flocked to the beach, the desert, and even overseas this weekend and we got all the tea! Get into this tea and see which reality star started a fight aboard a yacht party.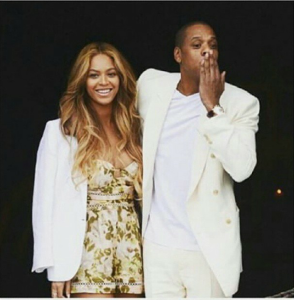 Beyoncé and Jay-z were spotted getting cutesy in Florence, Italy. Fans flocked around the couple as Jay-Z blew kisses to the crowd and played photographer for Beyoncé. #RelationshipGoals!
Rapper Yo Gotti hosted a series of events in Miami, including parties at Story nightclub on Friday and at the Mansion nightclub on Saturday. On Sunday, stars flocked to Ocean Drive to board Yo Gotti's All White Yacht Party. VH1 was onboard to partake in the festivities from Love & Hip-Hop Atlanta's Momma Dee, Jessica Dime, and Shay Johnson to Love & Hip-Hop New York's Jhonni Blaze, who shut it down in an all-white mesh and lace maxi dress. Models Shauna Brooks and ex-girlfriend of 50 Cent, Tatted Up Holly were also in attendance.
Of course a party with that many feisty reality show stars in attendance couldn't go off without a little drama. According to party goers, LAHH Atlanta's newcomer, Jessica Dime caused a scene at the event after a male guest threw a drink at her. The altercation allegedly started after Jessica refused his advances. Feeling rejected, the man threw a drink, and though it didn't land on Jessica, it was enough to get her fired up. Guests say Jessica started cursing and yelling, and continued to do so after the guy, who was now embarrassed, walked away. Jessica allegedly followed him around the boat, taunting him and reportedly pushed him in the back of the head. He then turned around and punched her in the face!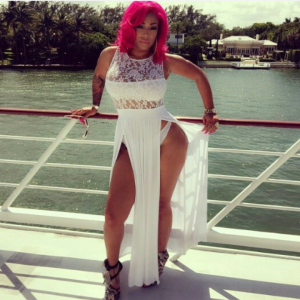 The aftermath of the altercation was captured by one guest as other guests tried to seperate the two parties:
Jessica, you're going to have to let go of your street ways if you want to make it in the music industry. Being a woman in Hip-Hop and trying to gain the respect of your male peers is hard enough, even harder if you're a former stripper, given all the negative stereotypes that come with being an adult entertainer. At an event where you're surrounded by music industry professionals, you should be more focused on networking, not fighting. Yes, the guy was wrong in throwing the drink. Cuss him out & keep it moving. Or call security and let them handle it. But turning it physical on a boat full of people who can change your career is a no-no.
Yo Gotti didn't let that little drama spoil the fun. The party continued, followed by an afterparty at KOD strip club, hosted by the Memphis rapper. He also performed on stage with T.I. at Rick Ross's concert.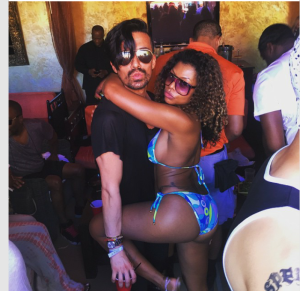 Over in Vegas, Taraji P. Henson and Kevin Hart hosted attended a day party along with Fabolous and Kevin's soon-to-be wife, Eniko Parrish. The packed house partied til sundown and Taraji definitely looks like she was the life of the party from these pics!
Picture Credit: Instagram