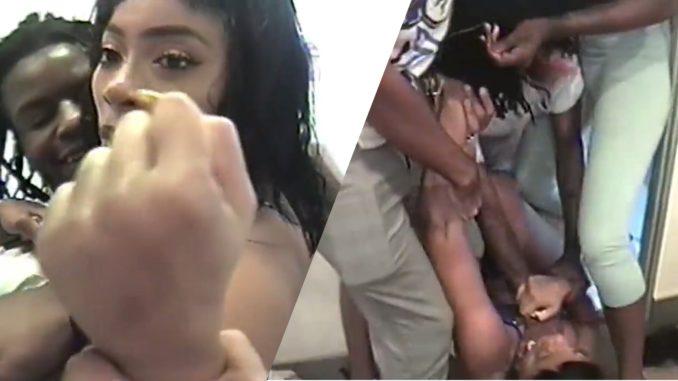 Troubled reality star Atasha "Tommie Lee" Jefferson got into a drunken fight in nothing but a bra and blue thong with her beau model-turned-designer, Ian Connor while filming a documentary of the biggest year of her career.
The Love & Hip Hop: Atlanta star skyrocketed into superstardom last year. From kicking it with Rihanna in Paris, and hanging with Paris Hilton in NYC, Tommie quickly became the one to watch on the fashion scene. But with career highs, came the lows.
Tommie was repeatedly arrested last year, her most shocking for allged aggravated assault against her own daughter at a middle school.
With all the turmoil in her life, fans wondered why Tommie would hook up with Ian Connor, who had potential legal troubles of his own. The 26 year old has been accused of sexually assaulting multiple women. "To date, six women have publicly accused the stylist of rape", reads a report by Business of Fashion.
Tommie filmed her year in a documentary, with part one being released on YouTube. Watch part one of the documentary below:
Her fight with Ian Connor begins around the 12:32 mark.