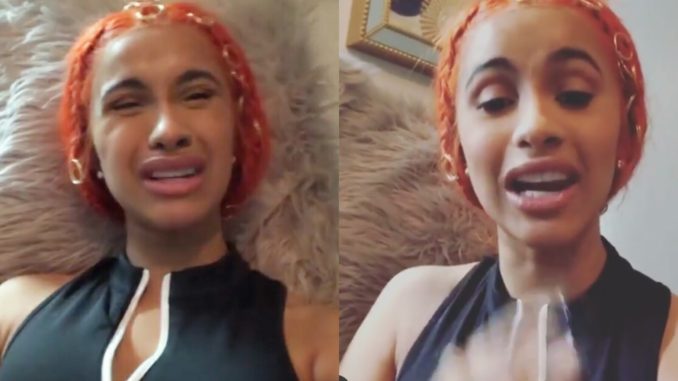 Nicki once again used her platform to talk about Cardi B.
Cardi's younger sister Hennessy Carolina Almánzar, posted proof that Cardi's number was leaked an hour after her fight with Nicki at Harper's Bazaar's Icon Party in September 2018 and Nicki's fans sent death threats to Cardi's phone. Not only did they threaten Nicki, they threatened the life of her infant daughter, Kulture Cephus.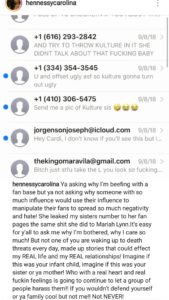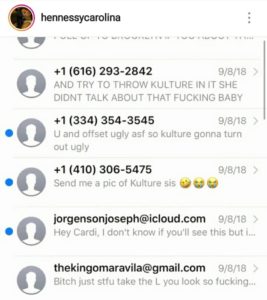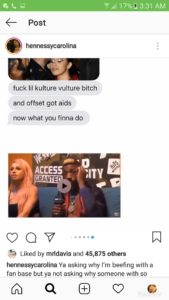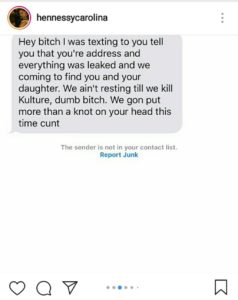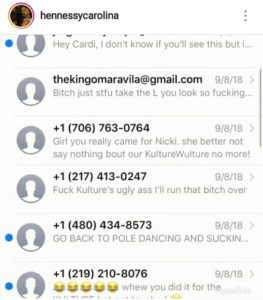 Nicki's friend Rah Ali, who was once best friends with another of Nicki's rivals Remy Ma before jumping on Nicki's bandwagon, allegedly threatened Cardi's sister Hennessy, saying she would "rag" Hennessy like she did Cardi at the Icon Party. On Nicki's Queen Radio, Nicki claimed Rah hit Cardi in the head "8,9,10 times" and left the knot on Cardi's head, despite reports stating security guards accidentally hit Cardi while trying to separate the two parties.
Nicki dedicated nearly half an hour to talk about Cardi and her sister Hennessy. Nicki denied ever leaking anyone's phone number, said Cardi tried to stop her bags, bashed Hollywood Unlocked blogger Jason Lee who's friends with Cardi, and more Take a listen below:
Cardi responded alleging that Nicki's friend Rah Ali leaked her phone number as well as Mariah Lynn's number and Jason Lee's, because they all called out Nicki publicly. Rah Ali has contact information on all of them because they all starred on the Love & Hip Hop franchise. Cardi also proved that she's had to turn down deals and music collabs that Nicki later accepted, to show that Nicki's getting her hand-me-downs. And Cardi's got receipts.
Watch below:
Mariah Lynn also joined in, saying Nicki Minaj's fans jumped her mother and posted text messages filled with death threats from Nicki's fans. Watch below:
View this post on Instagram