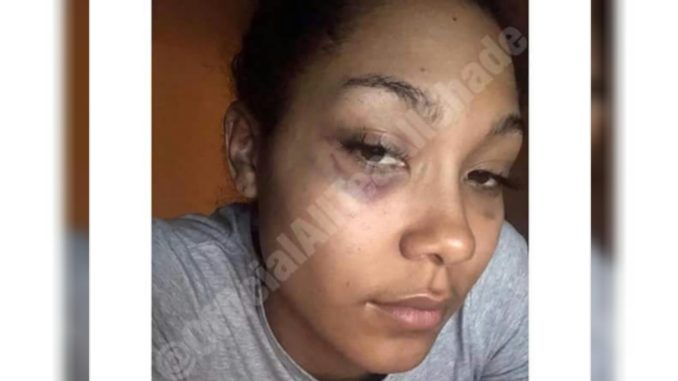 Pictures of Parker Posey showing off what appears to be black eyes and bruises all over her body have went viral.
According to YouTube vlogger All Tea All Shade, the pictures of Posey's bruised body were taken in the same bathroom she's posted pictures in before; in the apartment she shares with popular YouTuber Chris Sails.
Sails became popular on YouTube with his ex-wife Queen Naija. Before their relationship ended, rumors swirled that Sails was both physically and emotionally abusive towards his then-wife and mother of his son.
Now, pictures of Posey have all but confirmed these allegations. See the pictures below:

See proof of the bathroom:
Sails' ex-wife Queen Naija and her current partner both responded to allegations of Posey being abused: