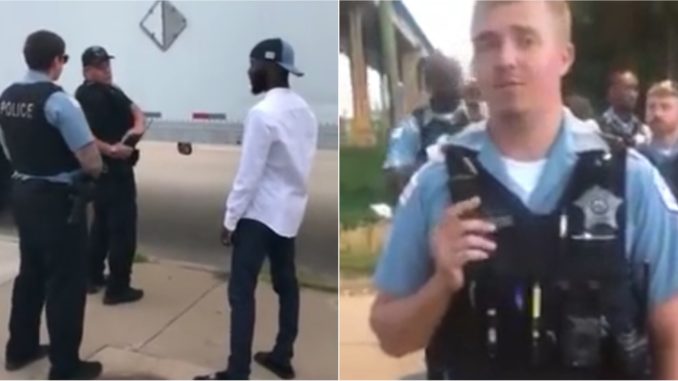 Chicago Police officers got confronted by Black community activists after failed attempts at baiting poor Black kids to steal shoes last week.
Officers reportedly placed the bait tractor trailor filled with Nike Air Force 1 sneakers and Christian Louboutins with thw trailor door lifted up in several spots around Chicago's Englewood area, one of the city's poorest predominantly Black neighborhoods.
When no one took the bait, a community activist confronted officers who reportedly had the truck parked by a basketball court filled with Black children.
The activist accused the officers of not trying to bait career criminals, but poor Black children.
Watch their videos below: