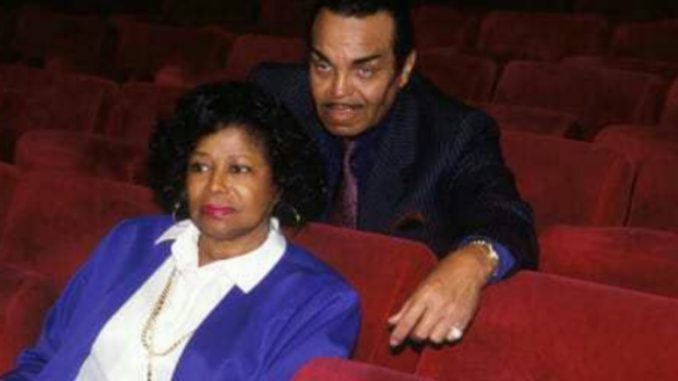 The head of the Jackson family empire, Joe Jackson has reportedly passed away at the age of 89 after battling terminal pancreatic cancer.
On June 21, son Jermaine told The Daily Mail, "He's very, very frail, he doesn't have long. The family needs to be by his bedside — that's our only intention in his final days," reported People.
To my grandson Blanket. A personal video message from me. Love you. #blanketjackson #MichaelJackson pic.twitter.com/aNtptnlAn1

— Joseph Jackson (@Joe5Jackson) November 13, 2017
Joseph Jackson struggled with his health, suffering a stroke in 2012, and another stroke with a heart arrhythmia in 2015 on his 87th birthday. He was hospitalized in 2016 for a fever and again in 2017 after a Las Vegas car wreck.
Precious Moments with Katherine through the years https://t.co/6r8xVrSC0D pic.twitter.com/DjJjAGXsJq

— Joseph Jackson (@Joe5Jackson) April 8, 2018
Joe is survived by his wife Katherine Jackson, and 9 out of his 11 children.
Inclusionrevolution https://t.co/mqAQmZzD30 pic.twitter.com/bNsI4ch85C

— Joseph Jackson (@Joe5Jackson) April 6, 2018
He can now rest with his son, Michael Jackson, who passed away 9 years ago at the age of 50, and son Brandon Jackson (Marlon's twin) who reportedly passed as an infant.
Why did I walk hand in hand with my son. Anyone can hold your hand when you're on top of the world, but a father does so when all else seems lost. Without words, my action said, I love you, I am proud of you and I am standing by you. https://t.co/kMOm68IxXX pic.twitter.com/NrSXClfrAR

— Joseph Jackson (@Joe5Jackson) February 21, 2018
RIP Joe Jackson.