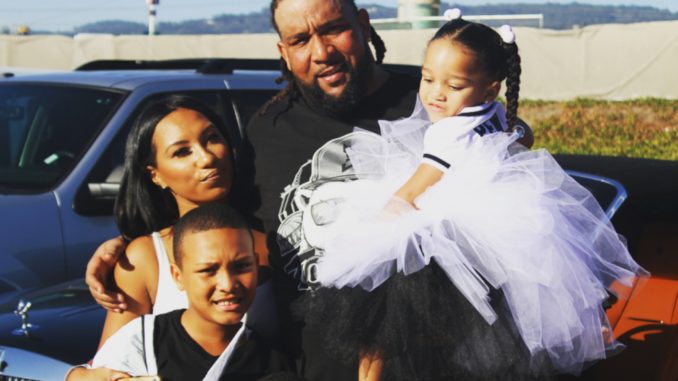 WAGS LA stars Dominque Penn and husband Donald Penn announced their divorce after reports revealed an alleged domestic violence dispute between the couple.
According to TMZ,  Donald got handsy with Dominque during an argument Sunday evening. The 6'4 340 pound lineman reportedly slapped his wife on the butt, grabbed her by the wrist and poured a drink over her head.
Cops were reportedly called and Donald left the scene before authorities arrived, says TMZ. After news of their fight hit the web, Don and Dominque released a joint statement announcing their divorce:
"There was a verbal disagreement, there was NO physical altercation. The two are in the middle of a divorce and it is a hard time for both parties."
It was all good just a few days ago. On April 22, 2018, Donald was praising his wife on Instagram, congratulating her on launching her new business.
Their marriage has been far from perfect. The 35 year old father of 3 welcomed a 4th child, a product of his infidelity, with Bad Girls Club star Camilla Pointdexter.
Camilla's BGC: All Star Nancy Denise defended Camilla's relationship with Don, revealing it was way more than a one night stand: