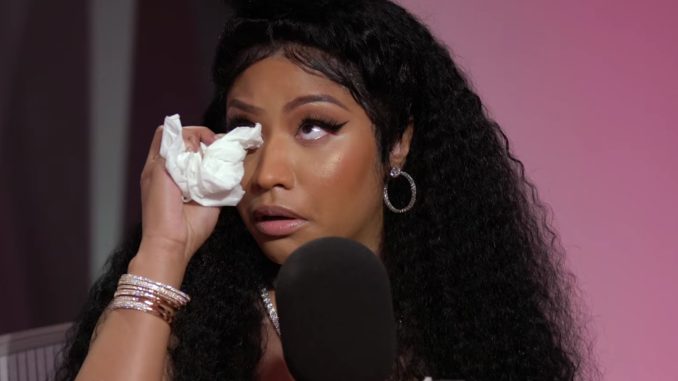 During her interview with Zane Lowe, Nicki Minaj expressed hurt feelings over how Cardi B handled promo and press for the "Motorsport" track with the Migos.
Cardi B reportedly felt "violated" by Nicki's original verse and when Nicki was attacked by fans, Nicki says Quavo, who asked her to be on the track, didn't defend her. Nicki says both Cardi and the Migos jumped on the "Nicki hate train" and painted her like the bad guy.
It seems like this was the result of miscommunication.
Cardi B was allegedly offended by Nicki's original verse, so when asked about Nicki during interviews, Cardi appeared "angry and annoyed", says Nicki. Because Nicki wasn't aware she offended Cardi, she felt slighted by Cardi's response during interviews.
If both ladies just talked it out, this could've all been avoided.
Watch Nicki's interview below: