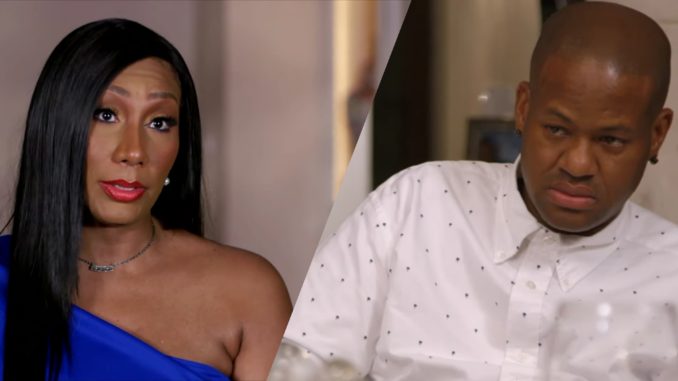 Towanda Braxton revealed she's suing her brother-in-law Vincent Herbert for the rights to the Braxton Family Values theme song.
According to Towanda, she and sister Trina wrote the song you hear sung by the Braxton sisters on Thursday nights, but only Vince owns rights to the song, listing Tamar as the only singer on the song.
In a clip from last night's episode, Towanda revealed she's suing Vince for rights to the song. It's unclear why the sisters would wait 7 years to decide to get their just dues. They're 6 seasons in and just now realized they haven't gotten paid.
I'm not sure if this is a drummed up storyline for the show or move to spite Vince for how his mistreatment of their sister, but something about this story ain't right.
Watch the clip below: