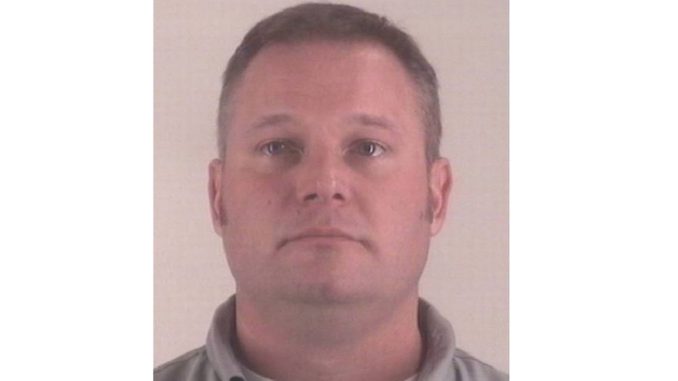 20 year old Henry Newson had just been discharged from a 2 day stay at the Texas Health Harris Methodist Hospital in November 2016 after suffering an abdominal ailment.
He was waiting in the hotel lobby for his mother to pick him up when he was approached by a Fort Worth police officer working as private security for the hospital. The officer had been watching Newson standing in the lobby via surveillance footage.
"I'm just trying to figure out what you're doing," the officer told Newson.
Since when does a discharged hospital patient waiting in a hospital lobby for a ride home raise suspicion?
When Newson told the officer he was waiting for his mother, the officer began berating Newson with "ignorant questions", said Newson, such as questioning if Newson even knew which hospital he was in.
Newson then called his mother, who was en route, telling her the officer was bothering him. The officer continues harassing Newson as Newson tried to walk away to continue talking to his mother. As Newson tried to walk away, Officer Jon Romer walked up, pushed Newson in the chest and commanded:
"Hey, get off the phone. Shut up. Get off the phone. Let's go".
Newson addresses Officer Romer as "bro", while trying to reason with the officers. "Bro?!" exclaims Officer Romer, before punching Newson in the face, wrestling Newson to the ground and choking Newson while on top of him.
Newson was arrested for "resisting arrest", despite not being under arrest, and trespassing, despite being a recently discharged patient. When Newson pleaded with the officers to let him call him mother back, he was told he didn't need his mother since he was 20 years old. He spent 2 days in jail.
Officer Romer reportedly told a grand jury Newson already knew he was under arrest when he was punched, but video surveillance shows differently.
The video shows neither officer telling Newson he was under arrest before pushing, punching and handcuffing him.
Watch below:
Officer Romer has been charged with official oppression, aggravated perjury (lying to a grand jury), and making a false report. The 38 year old officer was reportedly indicted earlier this month and booked into Tarrant County jail, but was later released after posting bond on March 15, 2018.
Since Officer Romer was on duty as a private security at the time, Newson is now reportedly suing the city of Fort Worth and the hospital.
This isn't the first time the officer's actions have been called into question.
On February 28, 2011, Officer Romer shot and killed 32 year old Charal Thomas during a traffic stop while Thomas's 3 children were in the backseat. During the traffic stop, Officer Romer told Thomas to get out of his car, and Thomas refused. When Officer Romer reached inside Thomas's Ford Expedition to unlock the driver side door, he claimed Thomas rolled up Romer's arm in his car window and pulled off.
Romer aimed his weapon at Thomas and shot Thomas 12 times in front of Thomas's children. He reportedly claimed he didn't know Thomas's 11, 8, and 7 year old children were inside.
Isn't checking to see how many occupants are in the vehicle the first thing officers do when they approach a driver?
Unanswered questions led to community unrest who protested the shooting. A grand jury decided not to indict Romer on charges in Thomas's death.