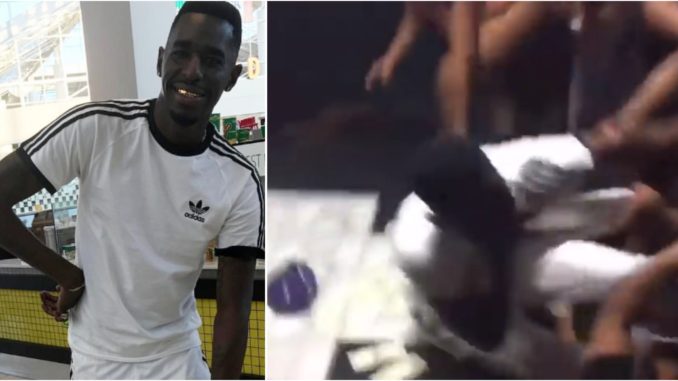 Comedian Roylee Pate who has amassed over a quarter of a million follwers on social media got jumped in what appears to be a hole-in-the-wall strip joint.
The person who posted the video to Facebook confused the comedian with rapper Young Dolph, but fans quickly pointed out it was actually Roylee Pate throwing punches in the club. Pictures from Roylee's social media accounts also show him wearing the same outfit as seen in the nightclub 3 days ago.
It's unclear what started the fight, but in the videos surfacing online, Roylee Pate steps offstage and punches a man in the audience. A brawl ensues with several men jumping on Roylee, who holds his ground.
In the middle of the brawl, Roylee appears to be trying to guard his chains from being snatched and is punched in the face, and wrestled to the ground.
Watch the video below:
OR WATCH BELOW: